Average speed cameras from Jenoptik go live on M4 in South Wales
A new average speed camera scheme delivered by leading ANPR camera company Jenoptik Traffic Solutions goes live on the M4 in South Wales on March 15, 2021.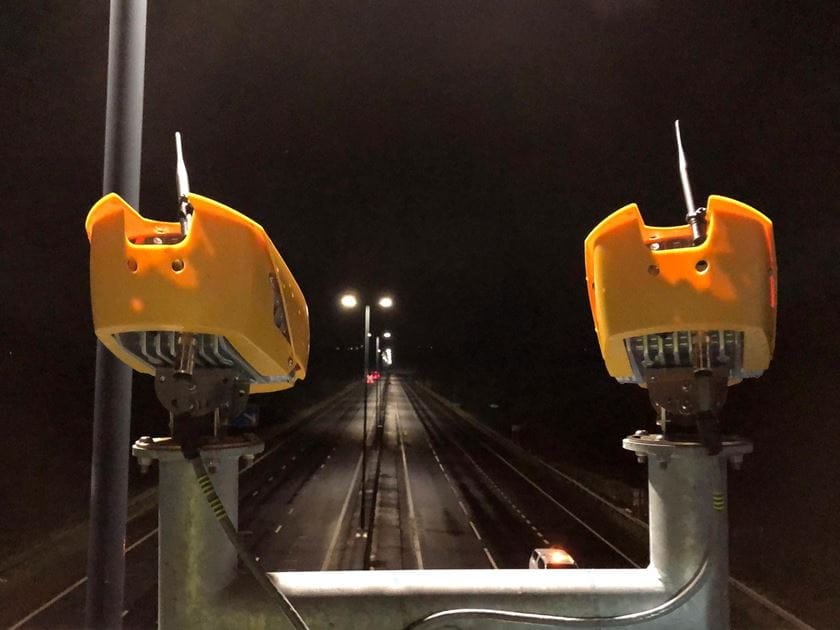 A total of 32 new SPECS cameras have been installed along the 15 mile stretch of the M4 through Gwent between junction 24 at The Coldra to junction 28 Newport West. The cameras are part of the Welsh Government's plans to manage congestion along the M4, improve journey times, reduce the risk of accidents and improve air quality.
Jenoptik's solution monitors the number plates of vehicles as they pass fixed points on the network, then calculates the time taken compared with how long it should take if the vehicle was driving at the speed limit. Vehicles taking less time can therefore be shown to be going too fast. 24/7 monitoring will take place, supported by Jenoptik's patented VECTOR IR 'dark light' illuminators.
The cameras go live today for validation and enforcement checks to take place before notices of prosecution begin being issued to speeding drivers in the summer.
Welsh Transport Minister Ken Skates says that the cameras are part of the country's "clear objective to reduce emissions from the transport sector," while Teresa Ciano from Go Safe, which is monitoring the data explained, "There are many benefits to a reduced speed limit on this section of road and vehicles utilising the road should see road safety and journey improvements." South Wales Police Assistant Chief Constable Mark Travis added, "I welcome the introduction of a permanent reduced limit and corresponding Average Speed Camera scheme to ensure compliance on this section of the M4 and to reduce death on Welsh roads."
"Once again when a road operator looks to improve safety, it turns to Jenoptik," commented Assistant Managing Director Geoff Collins. "Our solution is proven again and again to deliver safer roads, more reliable journeys and reduced emissions and as we approach the 200th Jenoptik SPECS installation in the UK, responsible drivers on the M4 can be confident that the cameras will help deliver a better journey thanks to a fair and accurate enforcement solution."
About Jenoptik
Jenoptik is a globally operating technology group, which is active in the three photonics-based divisions Light & Optics, Light & Production and Light & Safety. Our key target markets primarily include the semiconductor equipment industry, the medical technology, automotive and mechanical engineering, traffic, aviation as well as the security and defense technology industries.
The Light & Safety division provides innovative and industry leading solutions for road safety and public security. Our customers include local and central government, police and enforcement agencies, as well as public and private organizations. Automatic number plate recognition (ANPR/ALPR) is at the core of our product portfolio, covering a diverse range of applications such as average speed enforcement (section speed control), vehicle monitoring, red light violations and tolling. Our services range from initial consultation, design and manufacture through to installation and on-going maintenance. We also offer a variety of data management solutions and services for automated data processing, reporting and analytics as well as system integration. With a presence in more than 80 countries, supported by a strong partner network, we have delivered over 30,000 systems worldwide. Jenoptik's Light & Safety division is a world-leading supplier, with products and services constantly evolving to help make roads, journeys and communities safer around the globe.
Contact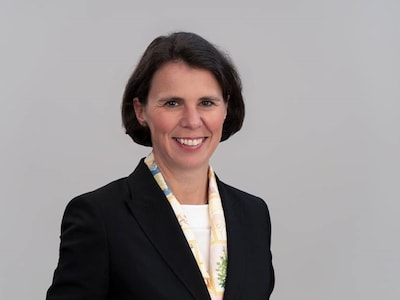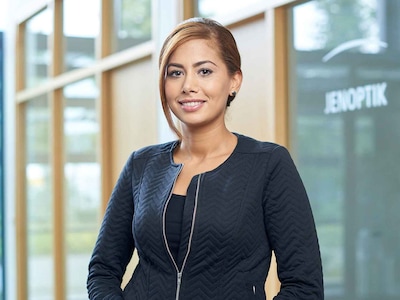 Leslie Iltgen
Head of Investor Relations & Corporate Communications
Sales United Kingdom