RecommendMail Facebook Twitter Google Plus
Specialized Software from External Partners
Our external software partners offer a number of additional, specialized applications for the PROGRES GRYPHAX® microscope camera.
The versatility of the
PROGRES GRYPHAX®
microscope cameras
used in life science, quality control, material science and forensics applications has increased through
various number of software drivers. You get greater fields of applications, especially in research and development.

Beside of the well-known JENOPTIK color reproduction and image quality you can count on increased flexibility and system compatibility to accomplish your specific micro- or macroscopic tasks. Create 3D-images, manage images across different sites in databases or analyze images based on subject-specific criteria with programs of our listed software partners.
Benefits
Versatility - More image analysis options: Specialized software from third-party providers opens up more application possibilities for PROGRES GRYPHAX® microscope cameras
Ease of use - Save time: You can continue working with your familiar user interface for image analysis.
Stability - Reliable communication: Your TWAIN-compatible software application interacts easily with PROGRES GRYPHAX®microscope cameras.
High image quality: Use your preferred software and take advantage of the proven Jenoptik color reproduction and image quality.
Ease of use –Share your results: Use your PROGRES GRYPHAX® microscope camera as web cam and share your images.
Stability – Configure your system: Control different peripheral devices and create your own motorized workstation.
Fields of Application
Life sciences: Medicine, pathology, hematology, cytology, genetics, biology and chemistry.
Quality control: Grain analysis, welded seam testing and controlling manufacturing processes.
Material science: Mineralogy and metallography — for use in determining structures, quantitative and qualitative sample analyses and documentation.
Forensics: Securing of evidence, document examination and forensic medicine.
Our cameras are integrated in application software of the following Software partners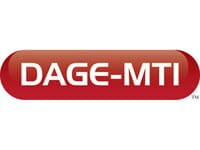 Dage-MTI
701 N. Roeske Ave
Michigan City, IN 46360, United States
Phone: +1 (219) 872-5514
imagingexperts@dagemti.com | www.dagemti.com
We specialize in advanced HD streaming & capture solutions for scientific, medical, educational, and industrial applications.
Software: Live HD Imaging Solutions
Your Advantages:
Live HD streaming, recording, and image capture.
HD-Stream can stream to 50 viewers simultaneously.
Users can view the live stream on any device, including smart phones, tablets, laptops or CPU's.
Streaming is ideal for remote collaboration for FNA carts, tumor board reviews, clinical consultation, or any other application that requires immediate feedback and review of images.
Saves time, reduces operational costs and improves organizational efficiency.
Software Features:
User friendly software that does NOT require training.
No software licensing fees or hidden costs.
On/off overlays allow the operator to point out area of interest and make notes. The live overlays also appear on the streamed image.
A variety of measurement tools are available, including point-to-point, ellipse area, hand drawn, square area and further more.
Print, capture images or record video with audio; record up to 200 hours of HD video.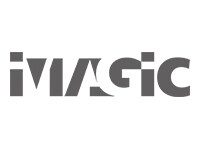 Imagic Bildverarbeitung AG
Europastrasse 27
CH-8152 Glattbrugg, Swiss
info@imagic.ch | www.imagic.ch
Digital Image Management
From acquisition to reporting – Image Management with Imagic IMS. One user interface for hardware-independent control and read-out of a wide variety of microscope and PROGRES® camera models.
Software: IMS
Your advantages:
Hardware-independent solution provider: microscopes, cameras, software – from one single source.
Reproducible microscopy, efficiency, data security and traceability saves your time and guarantees highest process reliability.
From project-oriented image handling to automated reports and presentations in Word® and PowerPoint® on a keystroke.
Highest image quality and best results even with difficult samples.
Automated image acquisition from all laboratory systems with a single user interface.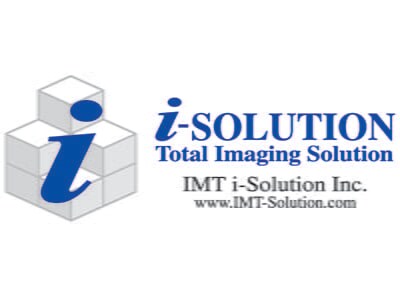 IMT i-Solution Inc.
B-711 Nexus Valley
Daejeon,ROK (South Korea)
Phone: +82 10 8825-1727
imtmike0@gmail.com | www.IMT-Solution.com
Imaging solution provider for microscopy applications.
Software: i-Solution series, MHT series, Quick-Scan series, i-Measuring series
Your specialist for:
Motorized control stage applications for microscopy and hardness tester.
Measuring and analyzing with ease, we make customized functions based on each application.
Media Cybernetics
401 N. Washington Street, Suite 350
Rockville, MD 20850, United States
Phone: +1 301 495 3305
customerservice@mediacy.com | www.mediacy.com
From Images to Answers®
With 35 years of experience delivering software products, Media Cybernetics continues its journey of delivering best in class imaging analysis tools that continuously exceed our customer expectations. Come discover how we tackle the most difficult image analysis challenges. Learn more at www.mediacy.com
Software: Image-Pro Premier, Image-Pro Insight, Image-Pro Premier 3D
Your a specialist for:
Image-Pro Premier is a powerful and customizable image analysis software, offering 64-bit support, a user friendly interface and a suite of 2D measurement solutions.
Image-Pro Insight provides advanced acquisition software to control your Jenoptik camera for capturing EDF & HDR snapshots, movies, and large tiles.
Image-Pro Premier 3D delivers quantitative results for complex image sets using powerful analytical tools and a stunning array of input and visualization options, enriched by platform-level automation capabilities.
Software Features:
Intuitive Macros and App building tools
Batch Processing groups
One-Click Alignment
Improved Tiling and Stitching
NorPix, Inc.
1751 Richardson St., Suite 6117
Montreal, Quebec, H3K 1G6, Canada
Phone: +1 514 846-0009
sales@norpix.com | www.norpix.com
Digital video recording software
High speed, multiple camera digital video recording software. Supports all Jenoptik cameras.
Software: Streampix7 64-bit, TroublePix64-bit, HermesAPI64-bit
Your Specialist for:
Easy to use GUI
Plug and play recording
Uncompressed format
Compressed h264, HEVC, MOV, AVI
Multiple camera interace
Software Features:
Time stamp
No size limit
Uncompressed or compressed format
GPS, IRIGB
Multiple camera interace
All cameras are supported
Direct X: Use your microscope camera as a webcam, share your results.
Direct X
DirectX is a multimedia framework and API to perform various operations with media files or streams. Tested for Skype and TeamViewer.
DirectX driver is part of the PROGRES GRYPHAX software.
Benefits
Versatility - Use your microscope camera as a webcam with the help of DirectX, tested for Skype and TeamViewer.
Ease of use - Share your results and get feedback from your colleagues live.
Ease of use - Save time.
Twain Plugin: Secure Transmission and Processing of Image Data
Twain Plugin
TWAIN interface transfer image data securely and reliably to your TWAIN-compatible application software. It governs the communication between your application software and the imaging unit (PROGRES GRYPHAX® camera and PROGRES GRYPHAX® software). TWAIN driver is part of the PROGRES GRYPHAX software.
Benefits
Constant: Continous use of TWAIN-compatible application software.
Secure: Transfer data to software programs using the TWAIN interface.
Reliable: Easily control communication between software applications and imaging units.
Flexible: Compatible to all TWAIN supported programs.
Free: PROGRES GRYPHAX® software and TWAIN plug-in are part of your microscope camera purchase.
Software Features
Auto grey balance
Auto exposure control
Black shading correction
White shading correction
Auto gain control
Software Download
The PROGRES GRYPHAX® Software package is included in the scope of delivery.
Registered users may download the current version as well as more recent updates without charge.

Do you have any questions? Please contact us for advice.
Sales & Support - Microscope Camera
+49 3641 65-4143
+49 3641 65-2144
International distributors: