RecommendFacebook Twitter LinkedIn
Strategy and targets
Sustainable profitable growth as an expert in photonics
Photonics is a key technology for the 21st century and makes significant contributions to increasing efficiency, protecting the environment and conserving resources. Within this dynamic environment, Jenoptik, as an expert in photonics, wants to continue its profitable growth and gradually become a globally leading, pure photonics group. We primarily target sectors advancing the trends of digitalization, health, smart manufacturing and mobility.
Global megatrends offer growth opportunities for Jenoptik
With the new Agenda 2025 "MORE VALUE" Jenoptik is focusing on sustainable profitable growth in photonic core markets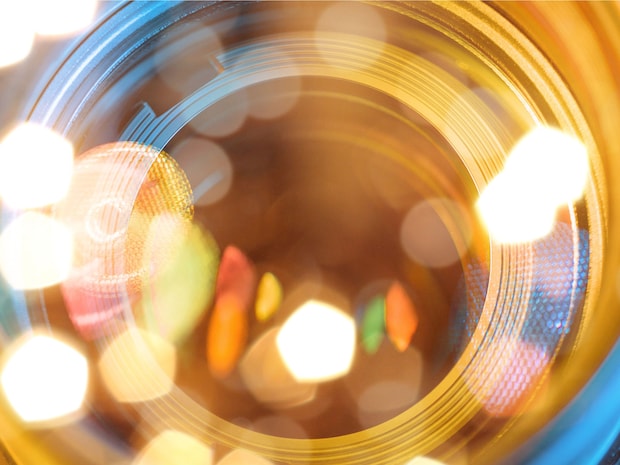 With its new growth agenda, Jenoptik will further accelerate its transformation into a globally leading, pure photonics group. The core of the "MORE VALUE" agenda is the group's focus on the three high-growth future markets of semiconductors/electronics, life science/medical technology and smart mobility.
Jenoptik expects substantial organic revenue growth from this, which is to be supplemented by further acquisitions. Taking into account potential divestments (incl. VINCORION) and acquisitions, Jenoptik expects average annual revenue growth of around 8 percent, or around EUR 1.2 billion by 2025.
An improved product mix with a successive increase in the proportion of higher-margin products is expected to bring an additional boost in profitability to an EBITDA margin of around 20 percent. The ROCE (without goodwill) is expected to reach approx. 20 percent.
Goals 2025
Average annual revenue growth
Objectives of Agenda 2025 "MORE VALUE"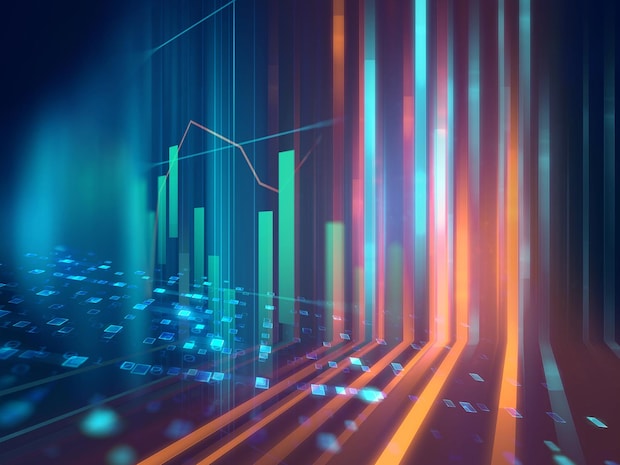 In order to create added value for all our stakeholders with the agenda 2025 "MORE VALUE," we have set the following goals:
Transform Jenoptik into a globally leading pure photonics group
Focus on three highly attractive growth markets: semiconductors/electronics, life sciences/medical technology and smart mobility
Accelerate organic and non-organic growth
Further increase profitability
Strengthen financial firepower for organic growth and further acquisitions
Our photonic core markets
Video: Enabling the amazing
In implementing our Agenda 2025 "MORE VALUE," we rely on:
Digitization and innovation
As an innovative, high-tech company, it is essential for Jenoptik to identify future customer needs and trends at an early stage in order to derive corresponding technology and product developments from them. With our know-how and innovative products, Jenoptik, as an enabler, makes an important contribution to overcoming societal challenges and enables our customers to contribute more efficiently and sustainably to more resource conservation and climate protection.
Sustainability strategy
Sustainability is an integral part of our corporate strategy. Our sustainability targets are taken into account in the Executive Board remuneration and are incorporated into our group financing.
Operational excellence
With the introduction of the new Jenoptik Business System, we are supporting the implementation of our Agenda 2025.
Human Resources Management
The commitment and know-how of our employees worldwide is the key to Jenoptik's success and sustainable growth.
Outlook for the fiscal year 2022
Outlook for 2022: Revenue growth to 930 and 960 million euros and EBITDA margin of 18.0 to 18.5 percent
On the basis of the good performance in the first half of 2022 and the well-filled project pipeline, the Executive Board is raising the full-year guidance for 2022 for the continuing operations. Revenue of between 930 and 960 million euros is now expected (previously revenue growth of at least 20 percent / 2021: 750.7 million euros). EBITDA is also anticipated to increase significantly compared to the prior year, excl. one-off effects (2021: 125.2 million euros), with the EBITDA margin improving accordingly to between 18.0 and 18.5 percent (previously around 18 percent / 2021: 16.7 percent (excl. one-off effects)). The forecast is in line with market expectations.
These growth assumptions, however, presuppose that geopolitical risks do not worsen further. This includes, among other things, the Ukraine conflict – with the sanctions that have been put in place and potential impacts on price developments, energy supplies, and supply chains – does not escalate further. Uncertainties also exist with regard to the development of the Covid-19 pandemic and continuing supply bottlenecks, although Jenoptik is confident of its ability to manage them.