Increase road safety – with a reliable partner at your side
Jenoptik's specialists help you to effectively increase road safety from planning and implementation through to maintenance and repair.
Jenoptik as a reliable partner at your side supports you to increase road safety by reducing speeding and red light violations and automatically recording number plates. We have individual products and services as well as complete traffic solutions to meet whatever requirements you have.
Jenoptik specialists provide competent advice on every aspect of road safety and work with you on how best to implement traffic enforcement systems. We analyse local situations, develop concepts and financing models, install the appropriate systems, train your staff, prepare the results and maintain your systems. You can then increase safety at hazardous road sections and reduce accidents at multi-lane junctions or motorways, in tunnels, on country roads and at public buildings in urban areas.
Jenoptik products and services can be combined according to requirements. You can choose between stationary, semi-stationary or mobile systems for speed and red light enforcement. When required, Jenoptik's digital camera technology can be integrated with automatic number plate recognition. A wide range of sensor products means you can choose between laser, radar, piezo sensors, induction loops and video surveillance. The back office software is modular, powerful and user-friendly to enable secure and efficient data evaluation.
Jenoptik delivers everything from a single source and provides end-to-end support in project implementation. We have over 80 years of international experience and have installed more than 30,000 systems in 80 countries, making us a strong and reliable partner in road safety. Our innovative technologies are patented worldwide.
Benefits
Road Safety Professional: We are the world's leading provider of road safety systems.
Advanced: We are constantly developing systems to state-of-the-art technological standards.
Reliable: Jenoptik's specialists perform end-to-end projects implementation.
Flexible: Jenoptik products and services can be combined according to needs.
Innovative: More than 300 patent applications worldwide make Jenoptik systems unique.
Competent: Jenoptik has many years of experience in major international road safety projects.
Applications
Road safety: Traffic solutions for speed and red light enforcement and automatic number plate recording, e.g. for traffic lights on multi-lane and busy junctions, in blind bends, on motorways, in tunnels and on country roads.
Safety on hazardous road sections: Reduce speeding in front of kindergartens, schools and old people's homes.
Increasing road safety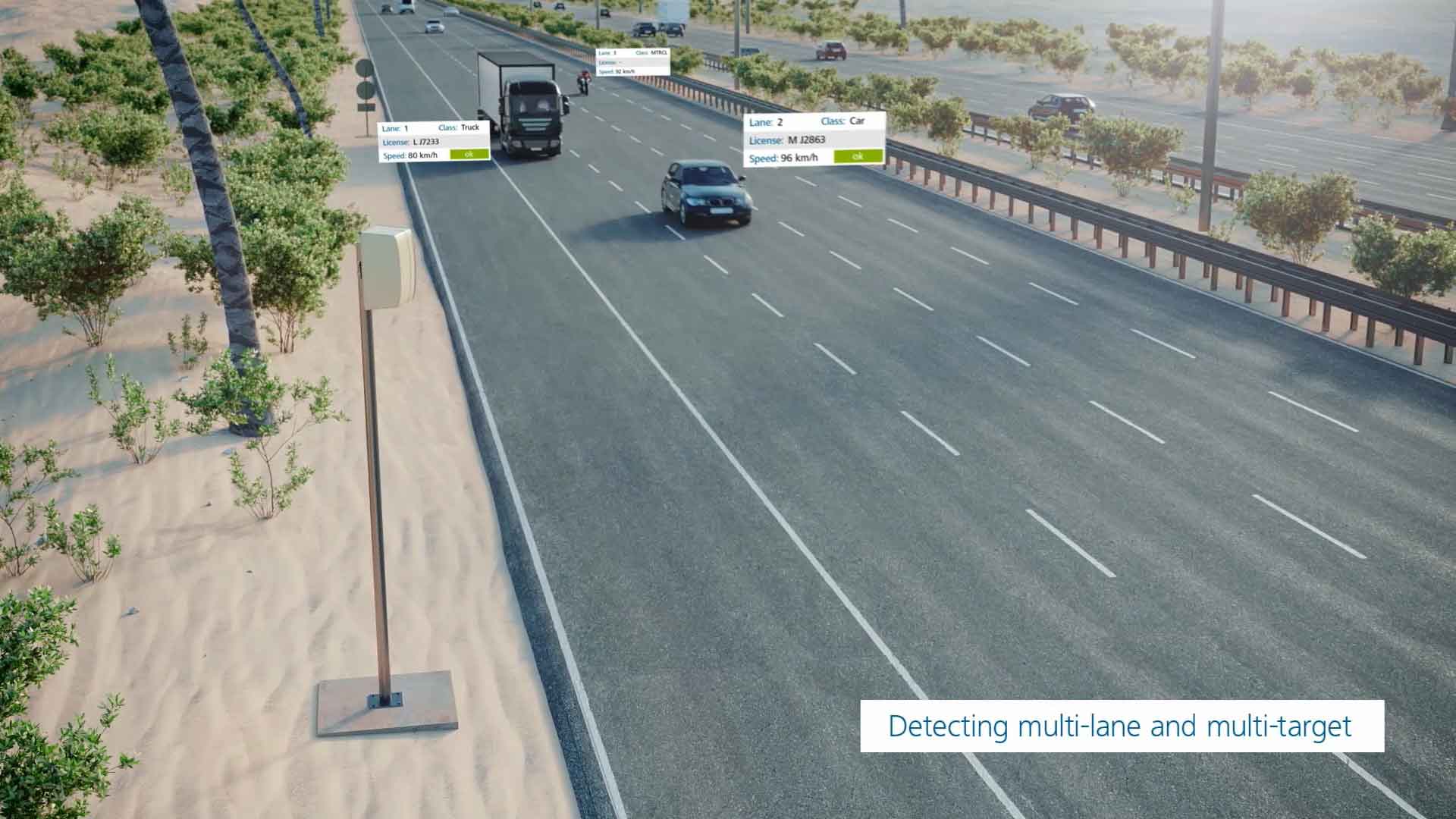 Projects: Systems to increase road safety around the globe
Intelligent systems, international experience, accumulated expertise – Jenoptik develops advanced and fully customised systems for speed, average speed and red light enforcement for customers all over the world. We are a strong partner, successfully implementing projects to help improve traffic safety.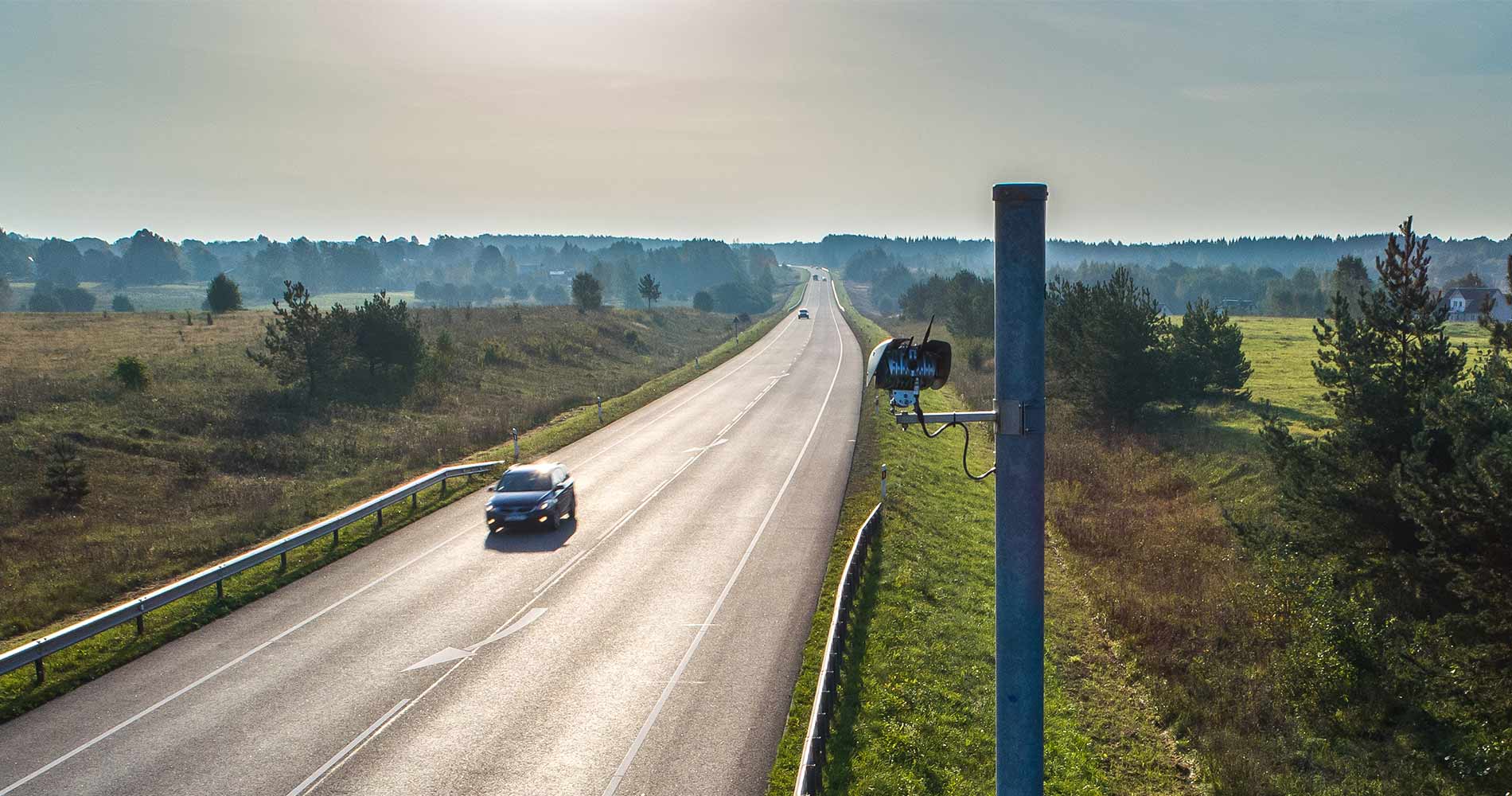 Shape the future of road safety with Jenoptik as a reliable and experienced partner!
The services we provide
Jenoptik's customer service team is always ready to help from maintenance and repair services through to annual calibration and training. Do want to find out more? Get an overview of our customer services here.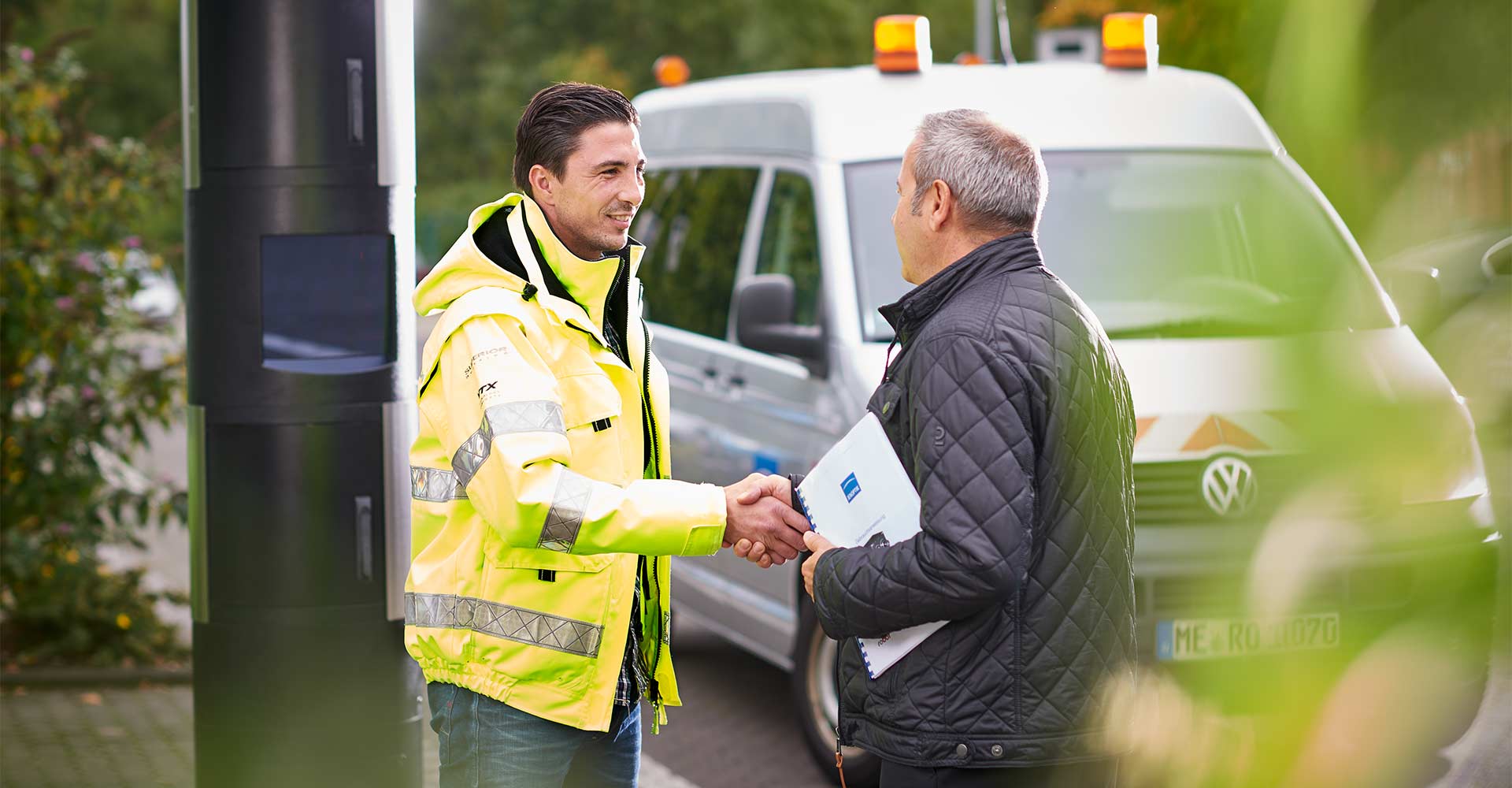 Find out about our news, events and trade fairs from the field of road safety
Do you have any questions? We will be happy to help!