Jenoptik announces acquisition of Prodomax Automation Ltd. and raises its 2018 revenue guidance
Jenoptik has entered into an agreement to acquire 100 percent of the Canadian company Prodomax Automation Ltd. for a consideration of slightly below 2x expected sales, or around 7x expected 2018 EBITDA. The contract has been signed today, closing is expected within the next few weeks.
With the acquisition of Prodomax and a continuing good demand in the Groups' business overall, the Executive Board of JENOPTIK AG now sees 2018 revenue of Jenoptik to exceed the current guidance for the year. Including the consolidation of the new Canadian company pro-rata for the rest of the year, the Board expects group revenue to be between 805 and 820 million euros in 2018 against the original guidance range of 790 and 810 million euros. Further details regarding the financial impact of the acquisition will be provided with the reporting of the H1 results on August 9, 2018.
Prodomax, headquartered in Barrie, Ontario, Canada, employs about 180 staff and is specialized in process automation for the automotive industry. In its fiscal year 2017 (Nov. 1, 2016 – Oct. 31, 2017) the company's revenue was some 65 million Canadian Dollar (approx. 42 million euros) with a profitability clearly above Jenoptik's Group average. Jenoptik will consolidate future revenues and earnings, including effects from purchase price allocation, pro-rata in 2018.
Contact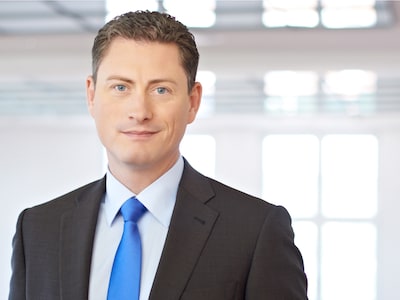 Thomas Fritsche
Head of Investor Relations
+49 3641 65-2291
+49 3641 65-2804