RecommendMail Facebook Twitter LinkedIn
Digitization

Health & Science

Tech Talk
JENOPTIK SYIONS®: a platform for designing a fit-for-purpose molecular diagnostics or cell imaging optical engines for life science research and diagnostic applications
Automation, digitalization, miniaturization – integrated digital microscopic imaging enables tailored process automation, designed to suit the application to the fullest. Human error can be reduced, the cost of running the tests falls, precision can be maximized, and you can make automated in vitro diagnostic solutions accessible to labs and users around the world.
, Ute Hofmann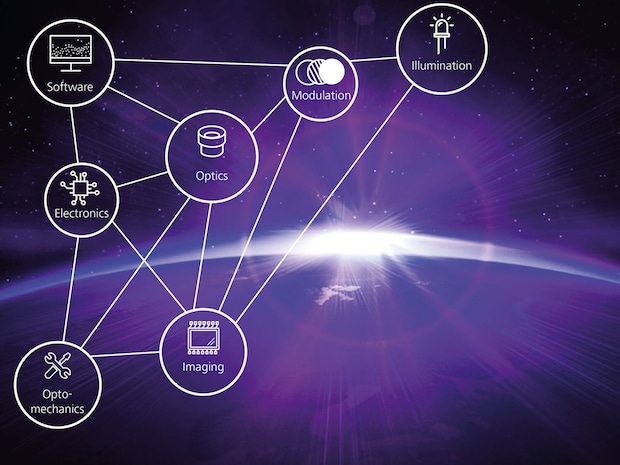 If you're interested in developing next generation sequencing, cytometry, live cell imaging, detection of circulating tumor DNA, amongst many more specific molecular diagnostic applications, then JENOPTIK SYIONS® from Jenoptik is your partner of choice for rapidly constructed, miniaturized optical engines that will fit into any instrument.
Miniaturization can mean multiplication
JENOPTIK SYIONS® can be tailored to your application in life sciences, diagnostics or research via configurable modules for light source, optics, electronics, sensors and software. These make up the JENOPTIK SYIONS® optical engine – a modular system that can be tailored and incorporated into any life science device to address just about any imaging task. In fact, some of our JENOPTIK SYIONS® customers have chosen to have multiple optical engines inside their equipment, one for each signal to be detected. This allows for parallel, simultaneous detection, saving time and giving spectral differentiation without restrictions. This allows for flexible integration into new or existing instruments, leading to reduced development time and project costs resulting in a shorter time to market.
JENOPTIK SYIONS® consists of a set of configurable modules for light source, optics, electronics, sensors and software perfectly matched according to your application needs.
Using several optical engines in parallel opens up many possibilities of imaging more colors, applying multiple magnifications, integrating multiple cameras (e.g. monochrome and color) and achieving faster imaging rates. The restrictions of performance can be circumvented, in that each optical engine can be designed to perform optimally within its narrower scope of performance. The result could be optimized color separation, elimination of crosstalk, a wider spectral range and more sensitivity.
Performance versatility is vital in cell imaging systems for life science and diagnostic applications, because the chemistry of fluorochromes keeps on evolving, and new imaging modalities are still developing. Consequently, the potential to accommodate design improvements as devices improve and new dyes appear is very important for continued market readiness.
Fluorescent-based analysis utilizing fluorescent dyes is an important, growing trend in this regard. Fluorescent dyes offer high sensitivity combined with outstanding versatility. Fluorophores allow you to design innovative solutions, such as single molecule fluorescence, for complex performance requirements within reasonable budgets. As dyes extend well into the invisible infrared and ultraviolet wavelengths, the opportunity to use even more multiplex detection opens up. Given that it's most interesting to follow multiple living cell processes simultaneously, and as dyes develop properties to detect changes in the cell environment, you could predict that the detection versatility of cell imaging systems will only continue to grow in demand. JENOPTIK SYIONS
®
provides world-class optical components to harvest the vast potential of cutting-edge advancements in cell imaging systems. The option to accommodate novel dye developments in your analytical tool allows you to stay ahead of your competitors.
Miniaturization means flexibility and customization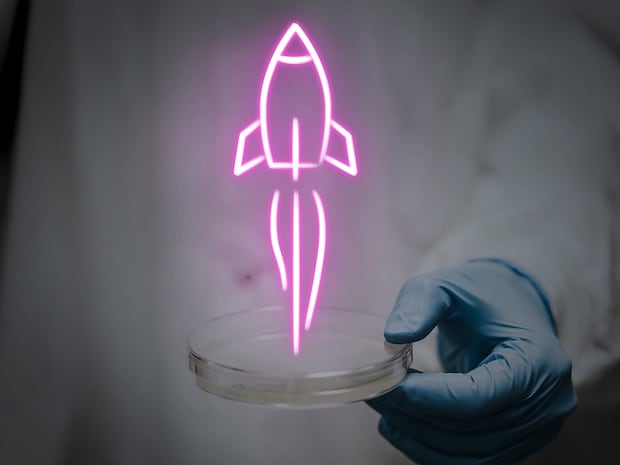 One of the many advantages of miniaturization is the ability to squeeze multiple detection devices into a small space. This offers a huge advantage over a single, complex detection system: miniaturization gives you the ability to dedicate each optical engine to a specific fluorophore or chemiluminescent signal or gain more throughput; the ability to choose which engine is working at any time; the ability to modularize the functions and versatility in different models, and so on. The design possibilities are wide open with such a design concept, far exceeding the sub-optimal, rigid and limited options provided by optical components.
With Jenoptik you have an experienced partner in optical design, mechanics, electronics, and software at your side providing expertise and tailor-made, ready solutions for every aspect of the application.
The JENOPTIK SYIONS® platform allows you as a product developer to fulfil key end-user requirements precisely, no more and no less, providing the turnkey, one-click systems that your markets are increasingly demanding. Add on top of that a faster time for your product to reach the market, aided by Jenoptik expertise and ability to design modules for you in record time, and you have a world-beating solution for all types of life science, molecular diagnostic and live cell imaging applications.
JENOPTIK SYIONS® is ready for your cell imaging measurement application
Many imaging applications don't produce an image; they might produce a measurement of intensity, lifetime, concentration or absorption. The point is, JENOPTIK SYIONS® may be measuring a signal that is either presented as an image, a heat map, a sequence or a detected molecule. If an electromagnetic signal is the main way or an alternative for your application to produce the end result for the end-user, then talk to Jenoptik to construct a module for your specific application.
JENOPTIK SYIONS® has already been successfully applied as the commercial modules in next generation sequencing systems, cell imaging systems and liquid biopsy systems. Talk to Jenoptik today to hear how we can accelerate your next product to market. Just contact us.
---
---
About Ute Hofmann
New enabling technologies and methods constantly being researched and developed to ensure better prevention, diagnosis and treatment of diseases are her daily motivation. Dr. Ute Hofmann joined Jenoptik in 2019 as an experienced product manager for life science and diagnostics with a focus on cellular and molecular applications. She is responsible for Jenoptik's bioimaging solutions and supports the success of OEM customers at the interfaces of R&D and sales.