RecommendFacebook Twitter LinkedIn
Jenoptik's TraffiPole nominated for Intertraffic Green Globe Award
TraffiPole, a new design-award winning housing system enabling more sustainability and emission reduction in traffic monitoring, has now been shortlisted for the prestigious Intertraffic Green Globe Award.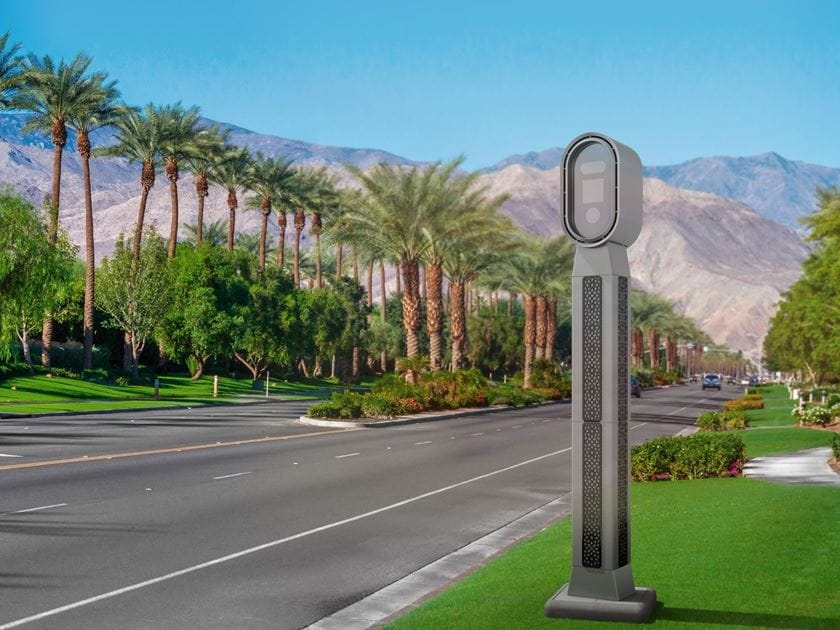 A record-breaking 80 entries of a very high standard were received and evaluated by the independent, international jury of experts, specializing in the fields of infrastructure, safety, traffic management, parking and smart mobility. Each of the nominees falls into one of the three new award categories: Green Globe, Inspiration and User Experience. The new categories reflect three key drivers for the industry: sustainability, real-world deployment of new solutions and the enhancement of the experience of technology users themselves.
The shortlisted nominees for the Intertraffic Awards are recognized for four year's worth of excellence, following the postponement of the previous edition of the biennial competition. The winners will be revealed during the opening ceremony of Intertraffic Amsterdam. TraffiPole will be exhibited at Intertraffic along with many other product innovations and smart mobility solutions on Jenoptik's booth 01.416 from March 29 to April 1st, 2022 at RAI Amsterdam.
Innovative design and sustainable solution
The new TraffiPole climate housing has been developed to meet both high design and sustainability requirements. "TraffiPole fits very well into a modern cityscape and enables both cost-effective operation and energy-efficient cooling of the installed electronic components.", says Tobias Deubel, VP Sales at Jenoptik Light & Safety. The upper oval segment houses the measuring system with camera and sensor for monitoring speed and red light violations.
TraffiPole's highly functional double-wall design enables efficient air circulation, eliminating the need for air conditioning even in very hot climates. Adrian Cadd, VP Research & Development explains: "This special design helps to significantly reduce power consumption and thus reduces CO2 emissions of up to 1.74 tons per year. In addition, TraffiPole is made entirely of recyclable aluminum."
TraffiPole has previously been recognized for its innovative and functional design by the German Design Council and was awarded a Germans Design Award Special Mention in the Excellent Product Design/Public Design category as well as a Special Mention at the ABC Design Award in the "Mobility and Innovation" product category.
More information is available on the Intertraffic website. Images of the TraffiPole can be found in the Jenoptik image database in the products gallery.
About Jenoptik
Optical technologies are the very basis of our business: Jenoptik is a globally active technology group and is active in the three photonics-based divisions: Light & Optics, Light & Production and Light & Safety. Approximately 4,900 employees work for Jenoptik worldwide. The Group's headquarters are in Jena (Germany). According to preliminary figures, Jenoptik generated total sales including VINCORION of around 900 million euros in fiscal year 2021.
Jenoptik provides photonics-based, innovative and sustainable smart mobility solutions, including technology and services for road safety, public security and road user charging. Our customers include local and governmental authorities, police and enforcement agencies, as well as public and private organizations. As pioneers of sensor-based road safety cameras and automatic number plate recognition (ANPR/ALPR), Traffic Law Enforcement and ANPR technology is at the core of our product portfolio. Our solutions cover a wide range of stationary and mobile applications such as vehicle monitoring and classification, average speed, spot speed and red-light enforcement including additional features, civil security, as well as road user charging and emission control, using video analytics and artificial intelligence. As an end-to-end solution provider, we support our customers with the provision of roadside equipment and software, including integration, installation and maintenance through to full-service operation of our solutions. Our powerful data management solutions turn data into knowledge with automated data processing and real-time analytics. We continue to research and develop new and emerging sensors and solutions, with new platforms optimized for emerging sectors such as Connected and Autonomous Vehicles. Our strong global presence and installation base is supported by a reliable partner network. With innovation as our driving force, Jenoptik is a world-leading enabler for smart mobility, with intelligent solutions and services constantly evolving to help make roads, journeys, communities and our environment safer around the globe.
Contact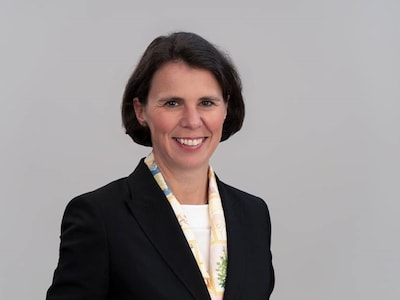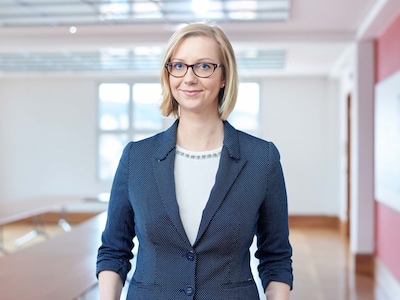 Leslie Iltgen
Head of Investor Relations & Corporate Communications
Cornelia Ehrler
Communications and Marketing