RecommendFacebook Twitter LinkedIn
Jenoptik wins Intertraffic Green Globe Award
TraffiPole, a new housing system enabling more sustainability and emission reduction in traffic monitoring, has won the prestigious Intertraffic Green Globe Award.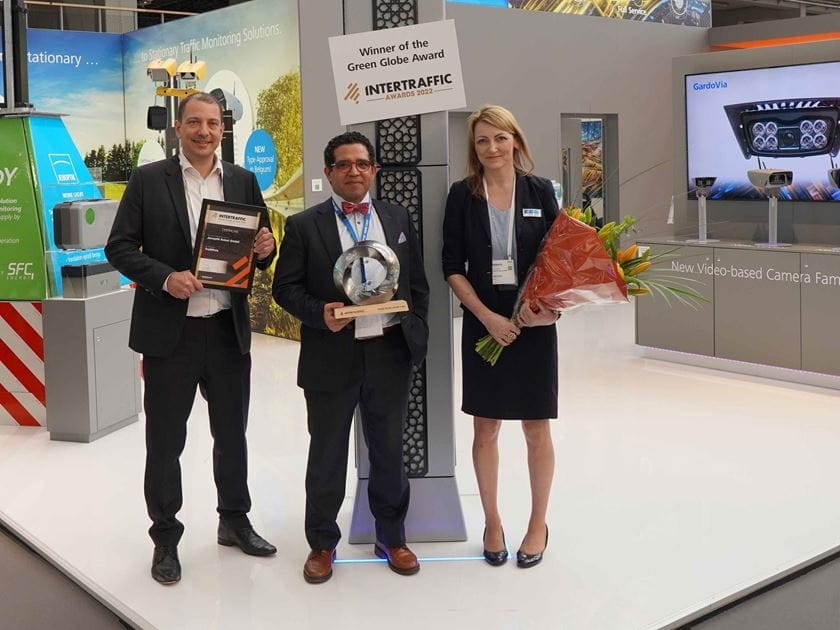 TraffiPole has been selected as the winner of Intertraffic Green Globe Award from overall 80 entries by the independent, international Intertraffic jury of experts, specializing in the fields of infrastructure, safety, traffic management, parking and smart mobility.
During the opening ceremony of the world's most important exhibition for mobility professionals, the winners of the three categories "Green Globe", "Inspiration" and "User Experience" were announced and awarded, recognizing their effort for sustainability, real-world deployment of new solutions and the enhancement of user experience, the key drivers of the industry.
TraffiPole is exhibited at Intertraffic along with many other product innovations and smart mobility solutions on Jenoptik's booth 01.416 from March 29 to April 1st, 2022 at RAI Amsterdam.
Innovative design and sustainable solution
The new TraffiPole climate housing has been developed to meet both high design and sustainability requirements. "TraffiPole fits very well into a modern cityscape and enables both cost-effective operation and energy-efficient cooling of the installed electronic components", says Tobias Deubel, VP Global Sales at Jenoptik Light & Safety division. The upper oval segment houses the measuring system with camera and sensor for monitoring speed and red light violations.
TraffiPole's highly functional double-wall design enables efficient air circulation, eliminating the need for air conditioning even in very hot climates. Danuta Eberle, VP Global Sales, Service and Strategy of Jenoptik Light & Safety division explains: "This special design helps to significantly reduce power consumption and thus reduces CO2 emissions of up to 1.74 tons per year. In addition, TraffiPole is made entirely of recyclable aluminum."
TraffiPole has previously been recognized for its innovative and functional design by the German Design Council and was awarded a Germans Design Award Special Mention in the Excellent Product Design/Public Design category as well as a Special Mention at the ABC Design Award in the "Mobility and Innovation" product category.
Images of the TraffiPole can be found in the Jenoptik image database in the products gallery.
Image, from left: Tobias Deubel, Brahim Lemjimer, Danuta Eberle from Jenoptik in front of the TraffiPole housing at the Intertraffic trade show.
About Jenoptik
Optical technologies are the core our business: Jenoptik is a globally operating technology group. Our key target markets primarily include the semiconductor industry, medical technology, automotive and as well as traffic. Approximately 4,900 employees work for Jenoptik worldwide. The Group's headquarters are in Jena (Germany). JENOPTIK AG is listed on the German Stock Exchange in Frankfurt and is included in the SDax and TecDax. In the fiscal year 2021, the Group generated revenue of 895.7 million euros, the continuing operations contributed revenue of 750.7 million euros.
Contact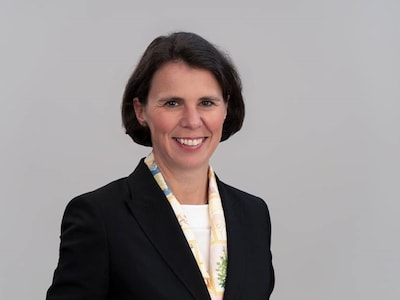 Leslie Iltgen
Head of Investor Relations & Corporate Communications