RecommendFacebook Twitter LinkedIn
Jenoptik presents versatile photonic solutions at LASER World of PHOTONICS
At the leading trade fair for photonics in Munich, Jenoptik will be presenting its broad product portfolio of high-performance optical components and systems, which serve current trends in biophotonics, laser production, optoelectronics, data transmission and imaging.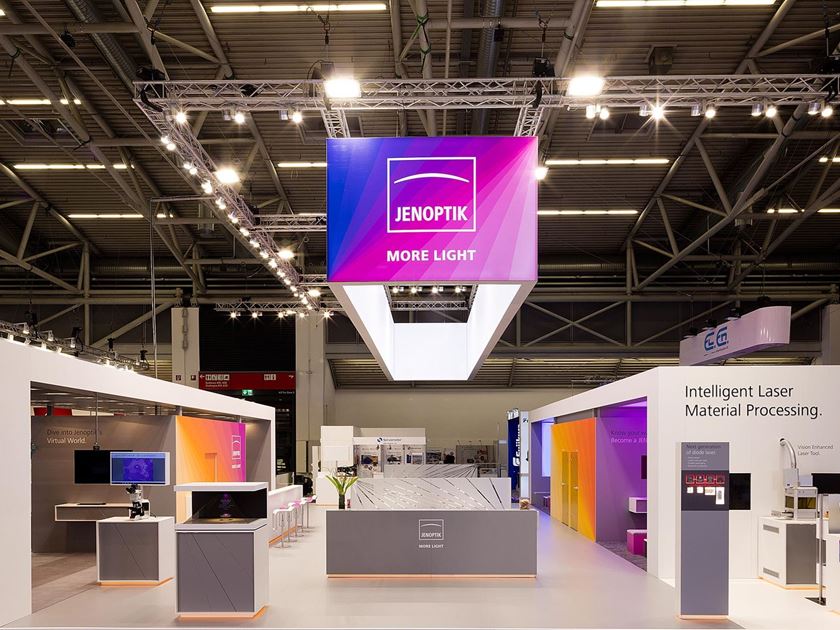 Visitors to the LASER World of PHOTONICS can look forward to product innovations from Jenoptik from 26 to 29 April 2022, which will ensure greater efficiency and precision, especially in the semiconductor industry, medical technology and Laser material processing. In addition to new lenses and beam expanders, Jenoptik provides information about the JENvelt® optical system using live demonstrations. The latest generation of the UFO Probe® Card, an intelligent test solution for PIC wafer testing, will also be on display.
Using a miniature version of the Mars rover "Perseverance", trade fair visitors can also find out about the optical technologies and products that Jenoptik engineers have developed, tested and manufactured for the current NASA mission "Mars 2020".
Visit us at the LASER World of PHOTONICS in Munich from 26 to 29 April 2022 at stand #B5.241.
Images can be downloaded from the Jenoptik image database in the Products gallery or by using this direct link.
Product innovations for laser material processing
With the new JENar® APTAlineTM series, photonics specialist Jenoptik offers F-Theta lenses that are optimally tailored to customer requirements. Jenoptik is thus responding to the constantly changing needs of the market and expanding its range of applications with the new F-Theta series. The high-power quartz glass lenses offer a cost-optimized alternative for demanding applications where reliability, series stability and durability are important. They are available in wavelengths of 355 nm and 1030–1080 nm. The JENar® APTAlineTM lenses are based on the proven mechanical and optical design of Jenoptik and are subject to the same high-quality standards as the existing F-Theta products.
In the field of beam expansion, the Fix-BEX beam expanders with fixed enlargement supplement the Jenoptik product portfolio. Whether installed as 1.5x, 2x, 4x or 8x version: They prove to be the choice for applications that require a constant zoom factor and high image quality. Fix-BEX beam expanders are available for wavelengths of 355 nm, 515...540 nm or 1030...1080 nm and offer a large input aperture of up to 8 mm (1/e2). The high-precision optical design allows for diffraction-limited imaging and prevents internal foki. Like the previous beam expanders, the new Fix-BEX versions also have a divergence setting.
The housings are made of aluminum or stainless steel for high resistance and durability. The optical elements are made of robust quartz glass with AR coating. All Fix-BEX versions have a thread on both sides and can be operated in reverse mode.
Optoelectronic solution for wafer level testing
Jenoptik's optoelectronic UFO Probe® Card offers wafer manufacturers and wafer test equipment providers a time-saving and yield-enhancing solution for synchronous testing of electronic and photonic components – all with a single test card. The UFO Probe® Card is designed to work on existing electronic wafer test infrastructure. This allows for quick and easy changeover between pure electrical and opto-electrical testing setup without additional effort. The probe card combines an optics module for functional testing of photonic integrated circuits (PICs) and a classic needle tester for testing electronic components. Parallel testing of several chips is also envisaged with the UFO-Probe® Card and allows efficient production of high-performance chips, especially in high-volume production.
About Jenoptik
Optical technologies are the core our business: Jenoptik is a globally operating technology group and is active in the two photonics-based divisions Advanced Photonic Solutions and Smart Mobility Solutions. Our key target markets primarily include the semiconductor equipment and electronics industries, life science and medical technology, as well as traffic and security. Approximately 4,900 employees work for Jenoptik worldwide. The Group's headquarters are in Jena, Germany. JENOPTIK AG is listed on the Frankfurt Stock Exchange in Germany and is included in the SDax and TecDax. In the fiscal year 2021, the Group generated revenue of 895.7 million euros, the continuing operations contributed revenue of 750.7 million euros.
The Advanced Photonic Solutions division of Jenoptik is a global OEM and machine supplier of solutions powered by photonics. Our engineering expertise excels across a broad portfolio of technologies in the fields of optics, laser technology, digital imaging, optoelectronics, sensors, as-well-as optical test and measurement equipment. We enable leading machine and equipment manufacturers in the semiconductor, laser material processing, life science and biophotonics, industrial automation, automotive and security industries. As a reliable and flexible development and production partner, we apply our strengths in key technologies to solve our customers' most demanding requirements. Our systems, modules and components put our customers in the lead by helping them master their future challenges through the power of light.
Contact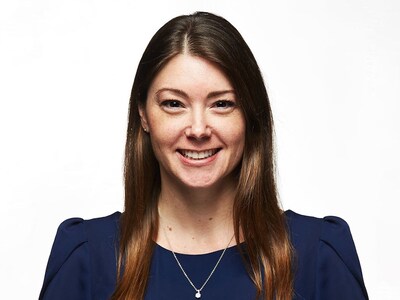 Manja Baechstaedt-Henning
Product MarCom Manager Semiconductor & Advanced Manufacturing
Tamara Whittaker
Marketing and Communications