RecommendFacebook Twitter LinkedIn
Jenoptik shows advanced competencies for applications in life science and medical technology at COMPAMED trade show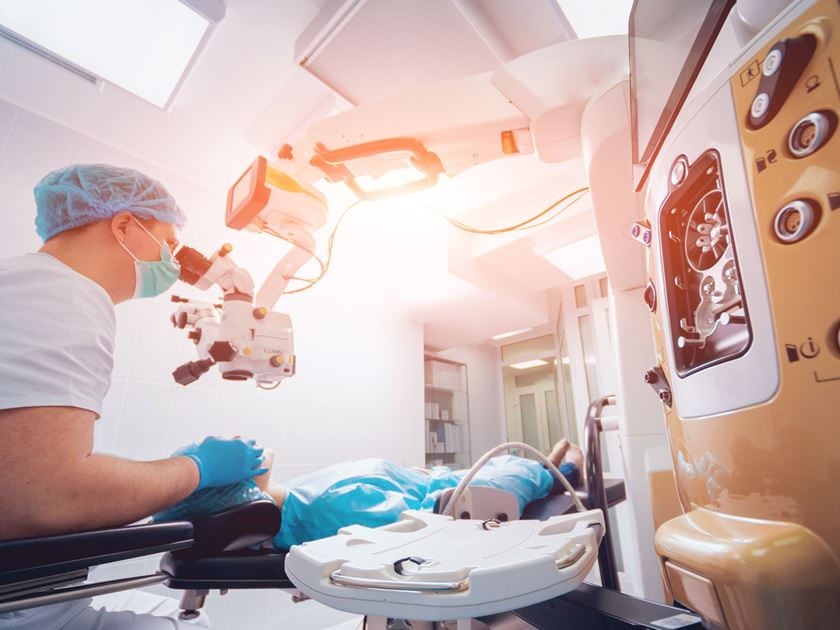 With the recent merger of JENOPTIK Medical GmbH (formerly BG Medical Applications GmbH) into JENOPTIK Optical Systems GmbH, which was completed at the end of August 2022, customers benefit from advanced competencies, key technologies, and OEM products for applications in the areas of life science and medical technology.
Jenoptik will be represented with its bundled competencies at COMPAMED, the trade fair for medical technology, in Duesseldorf, Germany in hall 8a, booth #H19.1 from November 14 to 17, 2022.
As a reliable and flexible OEM partner, Jenoptik enables the development and production of tailor-made systems that meet the growing requirements for photonic solutions in life science and medical technology. Thanks to the latest, completed merger, Jenoptik customers can now access additional competencies, key technologies, and OEM products for innovative and customer-specific solutions. The focus is on light sources and imaging systems for diagnostic and analytical applications in life sciences. Next to laser-based solutions for therapeutic applications in the fields of ophthalmology and aesthetics, Jenoptik will present solutions for dentistry and minimally invasive and robot-assisted surgery.
The extensive experience from OEM projects also enables efficient system integration of the customized modules and includes electronics and software development. Jenoptik accompanies its customers through the entire product lifecycle from idea to solution.
High-tech solutions for medical technology at COMPAMED from November 14-17, 2022
Jenoptik's competencies, key technologies, and OEM products in the areas of life science and medical technology will be demonstrated at the COMPAMED trade fair in Duesseldorf using exemplary exhibits and functional models. Among other things, it will be shown how the development time of digital microscopy subsystems can be optimized with JENOPTIK SYIONS® or how the illumination of the operating field in minimally invasive surgery has been raised to a new level. State-of-the-art laser and imaging solutions complete the exhibition and are presented by experienced employees from sales and product management.
Presentations at the COMPAMED HIGH-TECH FORUM by IVAM
Further solutions for innovative applications in life science and medical technology will be presented in two sessions:
November 16, 2022 | 11:00 a.m.: Dr. Sebastian Dochow: Miniaturized, high-performance microscopes for point-of-care applications
November 16, 2022 | 01:20 p.m.: Dr. Agnieszka Pietrzak: 760 nm – Jenoptik's new color for aesthetic applications
These and other competencies, key technologies, and OEM products demonstrated at COMPAMED are the foundation that Jenoptik makes available to its customers for innovative solutions in life science and medical technology.
About Jenoptik
Optical technologies are the core our business: Jenoptik is a globally operating technology group and is active in the two photonics-based divisions: Advanced Photonic Solutions and Smart Mobility Solutions. The non-photonic activities, particularly for the automotive market, are managed as independent brands within the Non-Photonic Portfolio Companies. Our key target markets primarily include the semiconductor equipment industry, medical technology, automotive and mechanical engineering as well as traffic. Approximately 4,300 employees work for Jenoptik worldwide. The Group's headquarters are in Jena (Germany). JENOPTIK AG is listed on the German Stock Exchange in Frankfurt and is included in the SDax and TecDax. In the fiscal year 2021, Jenoptik generated revenue of 750.7 million euros with its continuing operations.