Prodomax secures major automation order for new automotive EV production in North America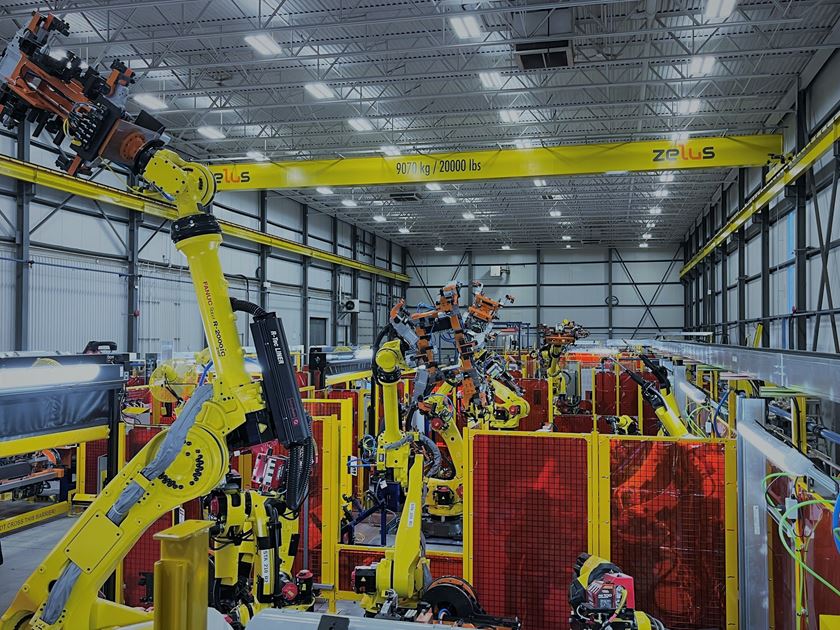 Prodomax, a company of the Jenoptik Group, has secured an order from an existing customer for the turnkey design, construction and commissioning of four robot welding assembly lines in North America.
The order consists of several batches and has a total volume of more than 30 million euros. Delivery is scheduled for mid-2024. In total, more than 200 industrial robots will be integrated into the four combined lines, which will perform welding, transport and inspection tasks fully automatically. The systems are for a new EV model of a well-known North American car manufacturer, which will start operating in early 2025.
Prodomax, based in Barrie, Ontario, Canada, currently employs around 180 employees and specializes in process automation in the automotive industry. "As specialist for fully automated assembly lines we have established ourselves as a reliable partner of the US automotive industry", says Bradley Parcher, General Manager of Prodomax.
Companies of the "Non-Photonic Portfolio" of the Jenoptik Group offer products, automation solutions as well as services for industrial customers, and above all, support the trend towards more flexibility and efficiency in production processes, especially in the automotive industry.
About Jenoptik
Optical technologies form the basis of our business. Jenoptik is a global photonics group and comprises the two divisions Advanced Photonic Solutions and Smart Mobility Solutions. Non-photonic activities, particularly for the automotive market, are operated as independent brands within the Non-Photonic Portfolio Companies. Our key markets primarily include semiconductor & electronics, life science & medical technology as well as smart mobility. More than 4,400 people worldwide (fiscal year 2022) work for the Jenoptik Group, which is headquartered in Jena (Germany). JENOPTIK AG is listed on the German Stock Exchange in Frankfurt and traded on the MDax and TecDax. In fiscal year 2022, Jenoptik generated revenue of 980.7 million euros.
Contact