Jenoptik and SFC Energy sign cooperation agreement to increase traffic safety with environmentally friendly technologies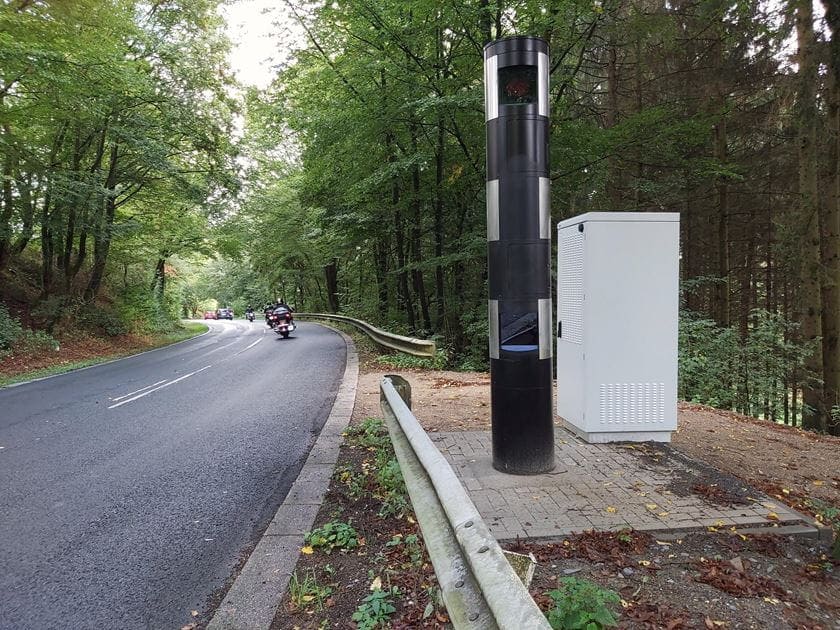 SFC fuel cell technology supplies Jenoptik's systems for speed monitoring with environmentally friendly and dependable energy
Jenoptik measurement technology ensures greater traffic safety and more efficient traffic control
First systems already in operation in several European countries
Photonics group Jenoptik and SFC Energy AG, a leading supplier of hydrogen and methanol fuel cells for stationary and mobile hybrid power generation solutions, signed a cooperation agreement with the aim of bundling their expertise in the field of road safety.
Two strong partners for environmental protection and road safety
Speed measurement systems from Jenoptik's Light & Safety division make an important contribution to sustainably increasing traffic safety and reducing accidents. They measure the speed of vehicles and thus additionally ensure a better and more efficient traffic flow.
Together, SFC Energy and Jenoptik together are now taking the topic of sustainable road safety to a new level. EFOY fuel cells by SFC Energy enable Jenoptik measurement systems to provide a completely self-sufficient, location-independent and sustainable energy supply. This makes the complete solution also interesting for the international market and especially for regions where the conventional power grid is less developed.
First systems already in operation in several European countries
Considerable savings potentials for users also result from the low fuel consumption. Compared to conventional generators, EFOY fuel cells are far more fuel-efficient. Moreover, they do not emit any environmentally harmful exhaust gases such as nitrogen oxides (NOx), carbon monoxide (CO) or particulate matter. Compared to a solution with solar panels, the fuel cell technology excels because it is not dependent on the weather and thus supplies environmentally friendly electricity on a permanent basis.
Both partners are already demonstrating their high level of innovation and implementation expertise. The first sytems have already gone into operation in several European countries.
"This partnership moves us and many cities forward in terms of traffic safety and sustainability. It enables us to tap into new alternative energy sources for our devices and delivers significant added value to our customers with the possibility to deploy our measurement systems also in regions with less developed power grids. This means that in the future we will also be able to make our technology available at locations that are not connected to the power grid in order to increase traffic safety there," says Tobias Deubel, Vice President Global Sales at Jenoptik´s Light & Safety division.
"The potential of the fuel cell comes to impressive fruition in the Jenoptik systems. Together with our partner, we have the opportunity to make important contributions on several levels at once: environmental protection and traffic safety. It is clearly evident that increasing the digitalization of road traffic improves environmental protection. We are all the more pleased that this digitalization is now being powered by environmentally friendly fuel cell energy," says Dr. Peter Podesser, CEO of SFC Energy AG.
Images are available for download from the Jenoptik image database in the Products gallery.
Image: TraffiStar S350 in TraffiTower 2.0, project in Remscheid, Germany, with SFC energy supply system. ©Mona Mittelstädt, SFC Energy AG
About Jenoptik and the division Light & Safety
Optical technologies are the very basis of our business: Jenoptik is a globally active technology group and is active in the three photonics-based divisions: Light & Optics, Light & Production and Light & Safety.
The Light & Safety division provides road traffic solutions for safety and public security. Its extensive product portfolio includes comprehensive systems for traffic law enforcement by speed and red light monitoring systems and customized solutions for identifying other traffic violations including the measurement of average speed (section control). The division also provides extensive services that cover the entire support chain including automated data processing and analysis. Special expertise relates to automatic number plate recognition (ANPR) including applications for the police. These systems capture, analyse and help to act against public safety threats such as serious organised crime and border control violations through the use of real-time predictive data analysis.
Furthermore, the Light & Safety division offers technical solutions for road user charging. For these applications, the division developed innovative monitoring pillars that combine various digital sensor technologies such as stereo image processing and axle number detection in a single system. With global experience based on more than 30,000 delivered systems worldwide, in-house engineering and design along with local know-how supported by a strong partner network in more than 80 countries, the division helps to make our roads, journeys and communities safer.
About SFC Energy Group
SFC Energy AG is a leading provider of hydrogen and methanol fuel cells for stationary and mobile hybrid power solutions. With the Clean Energy and Clean Power Management business segments, SFC Energy is a sustainably profitable fuel cell producer. The Company distributes its award-winning products worldwide and has sold more than 50,000 fuel cells to date. The Company is headquartered in Brunnthal/Munich and operates production facilities in Germany, the Netherlands, Romania, and Canada. SFC Energy AG is listed on the Deutsche Boerse Prime Standard (GSIN: 756857, ISIN: DE0007568578).
Contact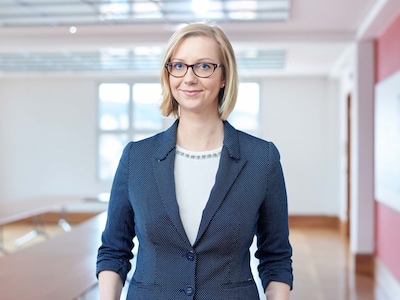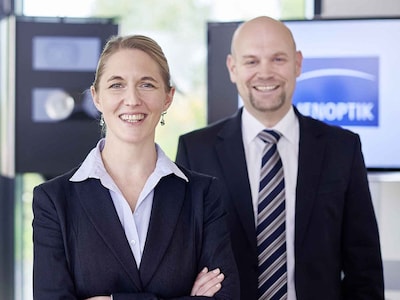 Cornelia Ehrler
Communications and Marketing