RecommendMail Facebook LinkedIn
Laser rangefinder for precise measurement and monitoring
With Jenoptik's laser rangefinder, you can measure distances and positions in the range of a few centimetres up to 40 kilometres - contact-free, fast and with millimetre precision.
Our laser rangefinder measure the distance to objects precisely and quickly - even under the most difficult visual conditions.
Jenoptik's laser rangefinder provide fast and precise measurement data with a long range - even under difficult conditions. Even in poor visibility and extreme temperatures, they measure distances to detected targets accurately and reliably. This allows users to assess the situation immediately and respond to threats.
Our laser rangefinders cover a wide range of distances and applications.
Laser rangefinder at a glance
Exactly: LDM Series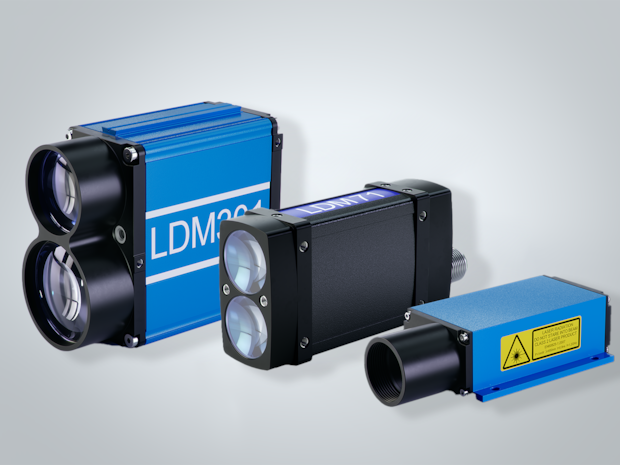 Range up to 3 km
Measuring frequency up to 40 kHz
Measure to the millimetre
Fast: DLEM Series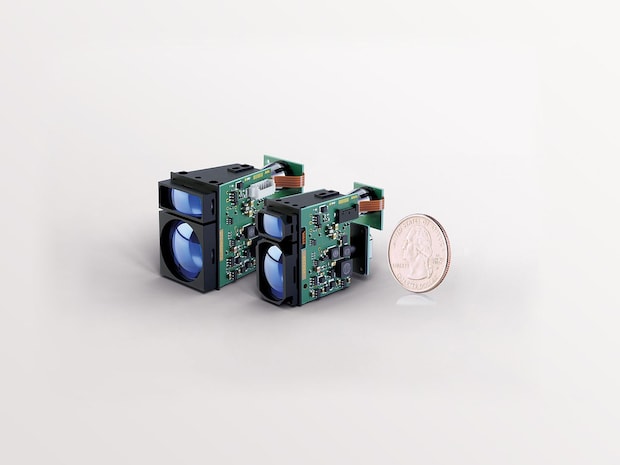 Range up to 20 km
Low weight
For ambient temperatures between -40 °C and +80 °C
Far: ELEM Series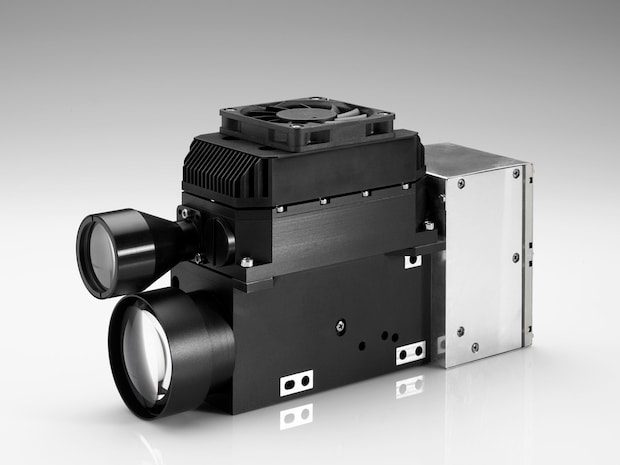 Range up to 40 km
Measuring frequency up to 15 Hz
Measuring accuracy up to 5 m
Jenoptik and Laser Rangefinder
Jenoptik has more than 50 years of experience in the field of rangefinders. Even though 50 years ago Jenoptik did not yet exist in its current form, rangefinder were already being built. To be more precise, a laser rangefinder module was already developed and built into a military application in the 1970s. By the end of the 1980s, more than 6,000 rangefinder had been produced and sold. Since then, Jenoptik has been constantly expanding its experience and knowledge and developing its rangefinder portfolio.
How accurate are the laser rangefinders?
Jenoptik's laser rangefinders impress with their long range of up to 40 kilometres and an accuracy of up to 0.5 metres. This means they offer an excellent ratio between performance and size. Because with a light weight of up to 25 grams, the diode laser rangefinders are extremely light in proportion. Weighing between 940 grams and 1600 grams, the single-pulse laser rangefinder achieve a distance measurement of up to 40 kilometres and reliably measure with an accuracy of up to 5 metres.
Diode laser rangefinder, what is it?
The diode laser rangefinder modules (DLEM) from Jenoptik measure distances to targets precisely and with a measuring range of up to 20 kilometres. With their extremely compact design and low weight of 25 to 160 grams, the rangefinders in the DLEM family are the smallest and lightest measuring devices in their range class. The rangefinders are very efficient and consume very little energy in stand-by and operating mode.
Single pulse laser rangefinder, what is it?
With the solid-state laser rangefinder of the ELEM family, objects can be measured at a distance of up to 40 kilometres. The compact and robust laser rangefinder modules can be easily integrated into stationary and mobile systems. Our ELEMs work with 1.54 micrometre erbium glass solid-state lasers and are eye-safe measuring devices according to laser class 1M. The radiation of the rangefinder remains hidden from night vision devices. Due to their high repetition rate, the laser rangefinder reliably measure even objects with high speed.
How does a laser rangefinder work?
In single pulse laser distance measurement (ELEM), a laser rangefinder emits a short laser pulse whose start time is recorded. The laser pulse travels to the desired target and back to the starting point. The total travel time of the laser is measured with picosecond accuracy by the laser rangefinder. The distance is then calculated based on the known speed of light.
In contrast, diode laser rangefinders (DLEM) send several thousand laser pulses. The echoes of all the individual laser pulses are superimposed and sophisticated software algorithms process the collected echoes. This allows the distance of hard targets to be measured, while soft targets are disregarded.
What do I use a laser rangefinder for?
The diode laser rangefinder are commonly used in handheld surveillance systems, highly mobile fire control systems, high performance gimbal systems for UAVs and helicopters, and long range surveillance systems for border patrol.
The single-pulse laser rangefinder are most commonly used in sensor pods for aircraft, long-range observation and border control systems, and remotely controlled defence systems.
Do you have questions? Please contact us for more information.