RecommendFacebook Twitter LinkedIn
Laser rangefinder modules: Fast and precise results in any application
The various laser rangefinder modules from Jenoptik can be integrated into your systems with ease and reliably measure the distance to natural and man-made targets.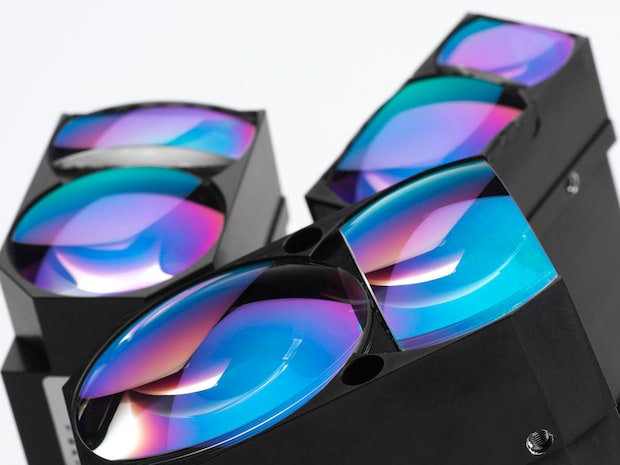 Our laser rangefinders cover a wide spectrum of ranges and applications. The extremely compact and lightweight modules from the DLEM series are ideal for integrating into handheld and weapon-mounted systems. These devices quickly and precisely measure targets at a distance of up to 5 kilometers.
The solid-state laser rangefinders from the ELEM series are also compact and offer an extremely long measuring range of up to 40 kilometers. These rangefinders are perfect for both mobile and stationary applications, e. g. fire control systems.
Jenoptik is an original equipment manufacturer (OEM) of laser rangefinder modules. As a specialist in laser technology, optics, and sensors, we ensure that the individual technical components of a device are perfectly tailored to one another. This results in an exceptional level of performance with a long measuring range and a high degree of measuring accuracy, even in the toughest of conditions.
Thanks to their compact and lightweight design and standard interfaces, you can integrate the modules into your devices and systems without any problems. Simply select the appropriate module that meets the needs of your application.
All of our laser rangefinders are robust and designed to save energy. They deliver precise measured data at long distances, even in harsh conditions and extreme temperatures. The results are delivered to you in a quick and reliable process, allowing you to adapt quickly to specific situations and threats. This, in turn, saves you valuable time and enables you to increase the security of your forces.
You can rely on the know-how and high levels of technical expertise that our engineers have acquired over more than 40 years developing optics, electronics and mechanical systems. It is this expertise that allows us to offer you technologically sophisticated, modern rangefinders that are in successful use in many customer systems and various applications around the world.
Benefits
Unique range of products: Jenoptik offers you measuring devices that cover everything from use in handheld devices through to mobile and stationary systems.
Fast and precise: The laser rangefinders quickly deliver reliable and accurate measuring results.
Easy to integrate: Thanks to their compact construction and standard interfaces, you can easily integrate the laser rangefinders into your existing devices and systems.
Fields of application
Manufacturers of sensor platforms and weapon optronics: Sensor systems for aircraft and drones, remote-controlled defense systems, fire-control-systems, military ground vehicles, and ships.

Manufacturers of sights: Laser rangefinders to supplement or upgrade telescopic sights and weapon-mounted systems.

Manufacturers of observation devices: Integration into handheld observation systems.
Choose a laser rangefinder module that matches your application:
Do you have questions? Please contact us for information!