RecommendFacebook Twitter LinkedIn
State-of-the-Art Objective Lenses for Medical Technology, Perfectly Adapted to Your Applications
Jenoptik produces high-tech objective lenses for medical technology. These highly specialized and customized optics products open up new possibilities for you in prevention, diagnosis and treatment.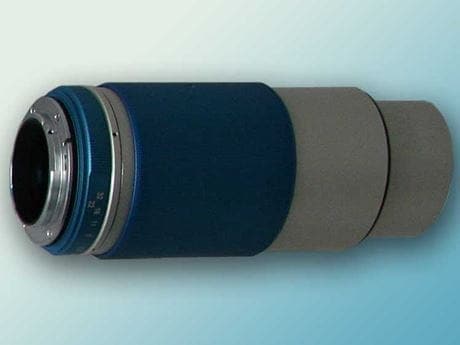 The progress made in the field medical technology has been enormous. People are more health-conscious and are living for longer. We at Jenoptik are developing state-of-the-art optics to help prevent illness, and to detect and treat it at an early stage. You can rely on the expertise of our developers and engineers. Together with you, they are creating the medical and biotechnological products of the future.

Our medical technology objective lenses can be used in ophthalmology, dental technology or dermatology, for example, for focusing laser beams or achieving targeted deflection. Fluorescence objective lenses enable you to read DNA during sequencing, and our objective lenses and modules can also be used successfully in radiology.

Contact our experienced experts for advice tailored to your needs. They develop all the optics you need, from individual components like sensors to electromechanical sub-systems and high-tech applications — taking a tailored, innovative and solution-oriented approach.



Benefits
Customized: Objective lenses are developed specifically for your requirements
Versatile: Suitable for applications for prevention, diagnosis and treatment
Expert knowledge: Our experienced engineers will find the perfect technology for you
Globally competitive: Products are used around the world
Fields of Application
Biotechnology: Low-distortion objective lenses for parallel analysis technologies, lighting objective lenses, collimation and beam expansion in the VIS range, fluorescence objective lenses for interpreting DNA information
Medical technology: Objective lenses for beam focusing and deflection
Please contact our experts for advice.