RecommendMail Facebook LinkedIn
Diffractive Optical Elements for High-precision, Energy-efficient Laser Applications
Jenoptik provides you with diffractive optical elements tailored to your specific laser applications and system requirements. This allows you to efficiently shape your light and improve overall system performance and flexibility.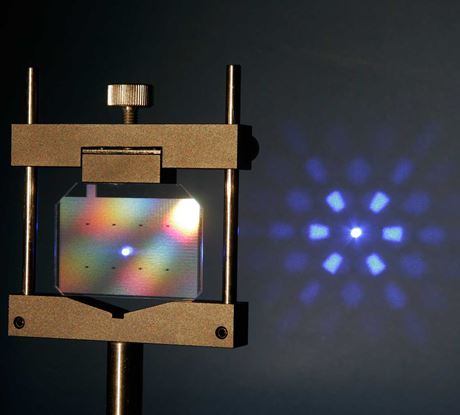 Diffractive optical elements (DOEs) shape and split laser beams in an energy-efficient manner. You can implement a wide range of applications with minimal light loss – examples of diffractive microoptics can be found in production facilities for laser material processing, in medical laser treatments and diagnostic instruments, in areas such as lighting, printing technologies and lithography as well as in measuring and metrology systems. DOEs are used to pattern light in work areas for custom illumination. Jenoptik offers DOEs for all wavelengths across the spectrum, however, we have unique experience with 193 nm and EUV.
As a reliable systems partner, Jenoptik supports you in all phases, ranging from the initial concept to manufacture and system integration. When combined with our very short production times, we contribute to your success right from the beginning of your development phase through to serial production.
Benefits
Exact: high-precision diffraction structures with our modern production methods and years of manufacturing experience
Energy-efficient: shaping and splitting of laser beams to control the intensity
Versatile: replace or combine refractive optics with diffractive optics
Customer-specific: diffractive optical elements tailored to your specific applications
Flexible: DOEs allow the user to control the phase across the aperture precisely and make complex intensity profiles
Fields of Application
Laser material processing: shaping and splitting of laser beams during welding, cutting, scoring, soldering and drilling
Biomedical devices: diffractive optical elements for medical laser treatments and diagnostics instruments
LIDAR/LADAR applications: optical distance and speed measurement with laser beams
Lithography and holographic lighting: beam homogenization in mask projection systems, structured pupil illumination, homogeneous field illumination for normal and highly tilted planes
Optical sensors: distance and position sensors, motion detection
Communication: beam splitters, wavelength selection, and Silicon photonics applications
Product preview Diffractive Optical Elements (DOEs)
Detailed information on diffractive microoptics from Jenoptik
Do you have any questions? Our experts are happy to help.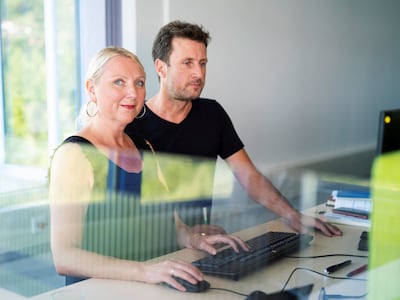 Enrico Piechotka
Global Product Group Manager
Sales North America