Optoelectronic Systems for Your Individual Requirements
Jenoptik develops optoelectronic systems and modules that you can integrate into your existing systems in line with the specific application, saving you both time and money.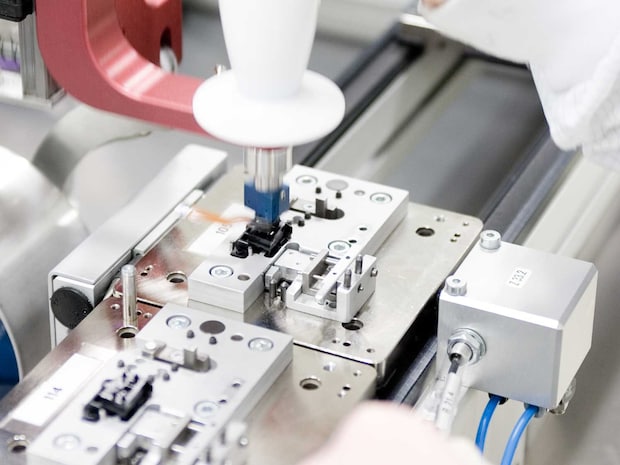 We manufacture optoelectronic systems that precisely meet your requirements. We develop integrated solutions for your market that intelligently combine optics, lighting, electronics, sensors and software.
Jenoptik is your reliable partner along the entire value chain: We support you from the initial idea through to the design stage, development and series production, including supply chain management. You will benefit from our many years of experience and the broad expertise of our highly qualified employees. Outsource the development and production of your optoelectronic systems without any risk, while saving costs and avoiding the use of unnecessary resources.
With high quality assurance standards, cleanroom conditions, and ISO certifications for medical technology and the automotive sector, we manufacture optoelectronic modules of the highest quality. We have a broad range of technical expertise and excellently equipped production facilities.
Jenoptik offers customer-specific optoelectronic systems in the following areas:
System solutions for polymer optics
Ultra-precision technology
Electronics development
Software and firmware development
Digital image processing systems
Solutions for connection technology, AVT
Solutions for packaging sensor chips
Development, prototype construction, series production
Lighting technology and LED development
Benefits
Highest quality: Compliant with standards and manufactured by experienced employees
Safe: Outsource your risks
Reliable: Expert support along the entire value chain
Fast: Maintain short pathways in logistics and communication
Cost-saving: No unnecessary investments
Customer-specific: Optoelectronic systems adjusted to your requirements
Fields of Application
Safety technology: Image sensors, LEDs and packaging for camera systems and IR camera systems, microchips for telescopes and telescopic sights
Medicine, analysis and diagnostics: Progress cameras including company software, polymer optics for blood glucose meters, optical systems for gene analysis, dental and laboratory analysis processes
Automotive: Polymer fiber optics, camera lenses and objective lenses, mirrors for driver assistance systems
Machine vision sensors: Polymer optics for scanners, rotary encoders, freeform optics, process monitoring
Optoelectronics packaging: Image sensors including packaging for camera systems, microelectronics, microchips, LEDs and photodiodes
Lighting: High-bay luminaires, LED system solutions
Digital imaging: Progress cameras for medicine and laboratories, including company software
Do you have any questions? Our experts are happy to help.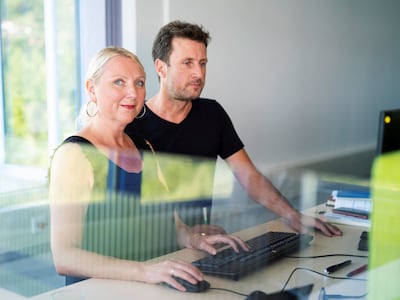 Digital Imaging & Optoelectronic Systems
HCI-CN-Carl-Wang
EditContact
Sales North America