Professional evaluation software for traffic safety
Jenoptik's evaluation software efficiently and reliably processes large data volumes including data pre-processing for downstream procedures.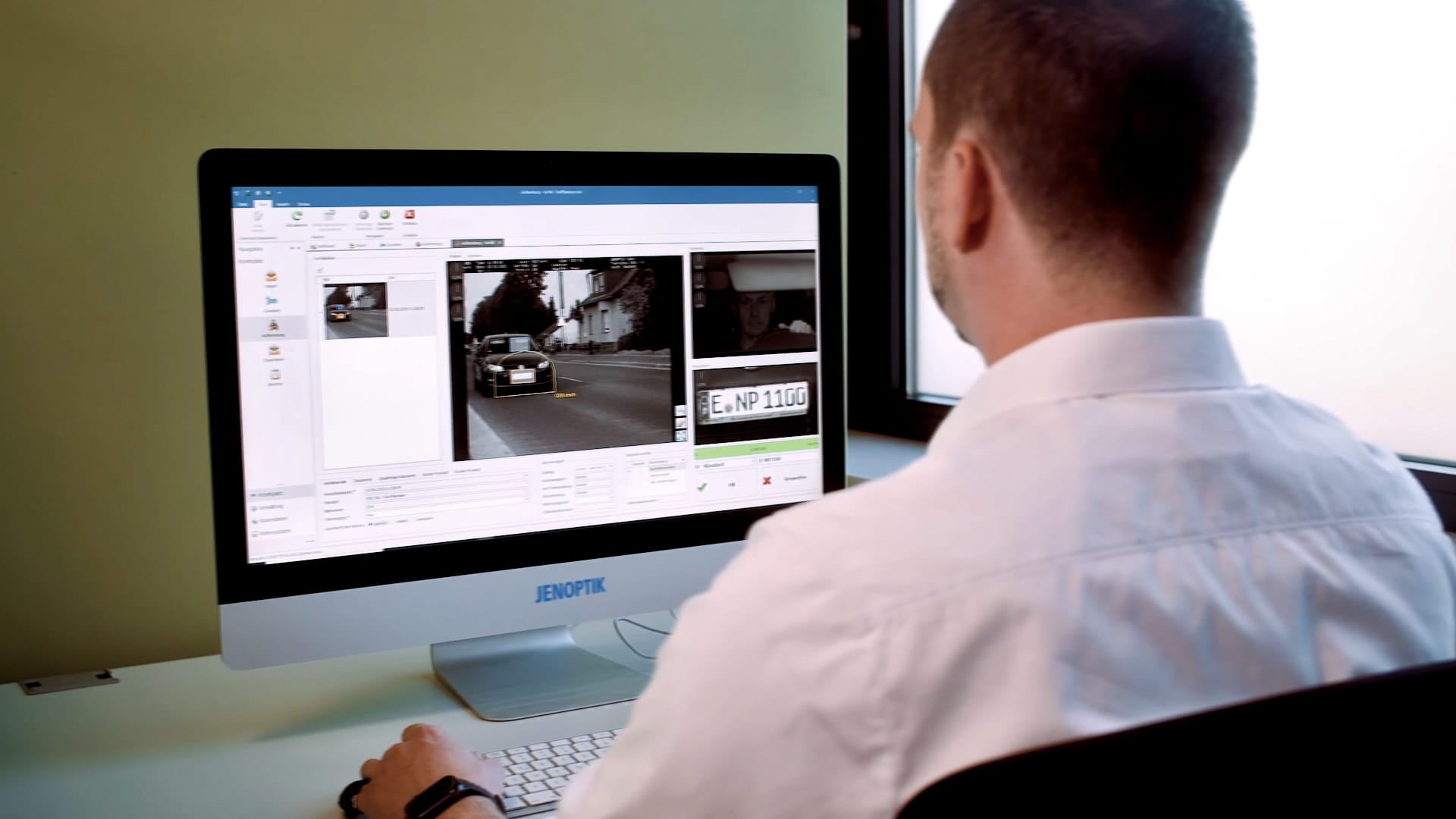 The TraffiDesk™ pro evaluation software efficiently and securely processes data from traffic enforcement systems. It delivers reliable performance even for large data volumes, easily processing in excess of 80,000 traffic violations per day. The back office software also pre-processes data for downstream procedures and can be scaled as required: from single- and multi-user systems through to large-scale processing centres. Processes are fully documented for legally admissible evidence in courts.
TraffiDesk™ pro imports and verifies data, checks quality and prepares and exports cases for downstream procedures. It's modular design enables it to be optimally adapted to your specific workflows. Automated processing reduces time, minimises errors and fully documents individual work steps. Evaluation is then faster and output is high quality. Your measuring locations, systems and users can be managed via the back office software.
TraffiDesk™ pro processes data from Jenoptik's traffic monitoring systems as well as from third-party manufacturers. The software can therefore also be used for systems using equipment from other manufacturers.
TraffiDesk™ pro software has already proven itself in many international projects of various sizes and is being constantly developed further. Regular security updates guarantee secure data processing.
Benefits to you
Powerful: High-performance software to reliably process large data volumes.
Flexible: The evaluation software has a modular design and is easy to configure. It is therefore optimally adaptable to your needs.
Scalable: New workstations and new users are easy to integrate into the back office software.
Transparent: Evidence-related information, full court records of individual procedural steps, and audit-proof archiving ensure transparency and simple, user-friendly operation.
Efficient: A workflow engine actively manages the separate process step and processing loads. This minimises the need for manual intervention while optimising quality and streamlining processes. Processing times are then significantly reduced, errors minimised and traceability increased.
Applications
Traffic enforcement: Back office software for processing data from traffic enforcement systems.
Do you have any questions? We will be happy to help!