RecommendMail Facebook LinkedIn
Laser light rids fish farms of salmon or sea lice in a gentle and environmentally friendly way
The main area of application of green disk lasers in medicine is ophthalmology. However, lasers are now also used in fish farming to combat salmon or sea lice. The success and the advantages compared to conventional technologies speak for themselves. They help fish and the environment.
, Erik Schneider
Salmon production worldwide has increased rapidly over the past years. Norway takes the lead here. China, Canada/USA and Scotland then follow at a considerable distance behind.
It would be impossible to satisfy the high demand for the nutritious and delicious fish without aquaculture. But here fish live in a very confined space. Salmon aquaculture is particularly affected.
It creates favourable conditions for the multiplication of microbes and thus various diseases that need to be effectively combated.

The problem of fish farming: Salmon lice in aquaculture
Salmon lice are parasites only a few millimetres in size. They generally adhere to the head and the body of the salmon and feed deep into their tissue. The stocking density of fish in aquaculture creates ideal conditions for the spread of salmon lice. Breeders fight the parasite using pesticides or with so-called cleaner fish that "eat up" the salmon lice.
Both approaches have clear disadvantages when it comes to the environment and climate protection. The toxic chemical method results in the chemical residues entering the oceans. The "feeder fish" have different habitat requirements, which leads to a very high death rate and the need to breed in large numbers.
Salmon lice is increasingly becoming a problem for wild salmon, which also become infested when they swim past the densely populated fish farms. It has been proven that salmon lice from fish breeding is one of the main reasons for the decline in wild salmon stocks.
The environmentally friendly solution to combat salmon or sea lice in fish farms: green laser light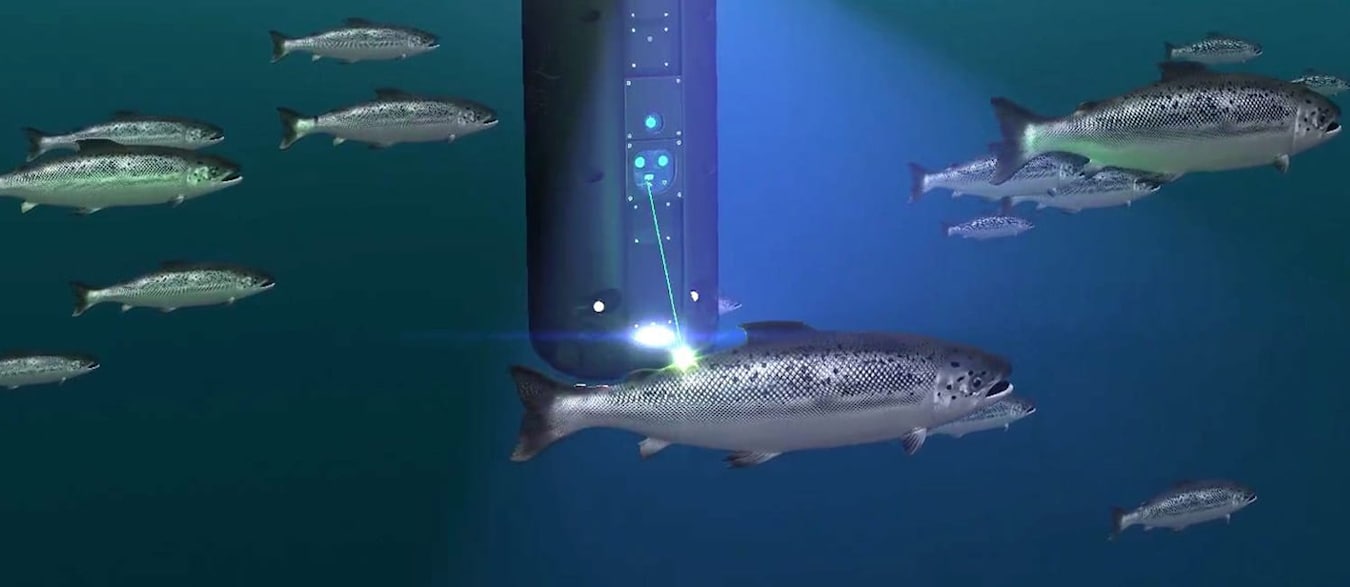 It is not always necessary to use chemical drugs to fight pathogens.
Specialists in Norway have developed an effect method to combat salmon lice: An ultra-precise green disk laser combined with a camera plus a screening and computer system is positioned in the breeding tank and scans fish that swim past.
If the external shape of a salmon louse is detected, the software emits a short laser pulse, which hits the tissue of the parasite and destroys it. The system is being successfully used in Norway, Scotland, Chile and Canada.
---
---
About Erik Schneider
Erik Schneider joined Jenoptik in 2011 as Key Account Manager for laser technologies. Thanks to his many years of experience in sales of technologically sophisticated products and solutions, he has a keen sense of customer needs and finds precisely tailored diode lasers for specific applications in medicine and aesthetics. He also supports and advises key customers on laser-based solutions for use in ophthalmology and dermatology.