RecommendFacebook Twitter LinkedIn
Digitization

Industry 4.0
How to optimize quality control with microscope cameras
In times of pressure on costs, Industry 4.0, and increasing digitalization it is possible for companies to optimize their quality management with proven and reliable instruments: The digital microscope cameras of the JENOPTIK GRYPHAX® series make the hidden visible, support quality control and also improve the sustainability balance.
, Stefan Seidlein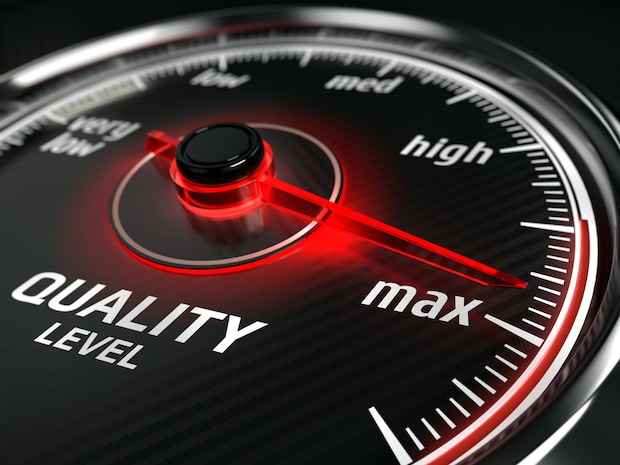 Quality is more than just the sum of endless buzzwords and measures, regulatory standards, and processes. It does not happen by accident, rather it is mainly an expression of a company's philosophy. How does the company define quality? What objectives does it set? And how can every employee support this end? Taking all these questions into consideration, you'll see a culture of quality develop that directly influences the quality of processes and products and consequently the company's success too.
Companies these days are being confronted with diverse, and frequently global, challenges that quality control and quality assurance must also make a major contribution to meet. It is a crucial task to mesh together the various stakeholders such as development, suppliers, and production into a single quality control and quality assurance process in order to guarantee quality from the start and make quality part of the life of every part of the organization. Not only have many new methods been developed in recent years, but the existing ones have also been further improved in order to meet this requirement.
For example, companies today are relying more on APQP (Advanced Product Quality Planning). This approach lays the groundwork for subsequent product quality already at the development stage. The aim is to spot potential errors as early as possible and to resolve them before mass production starts. The supplier has to provide evidence via FAI (First Article Inspection) to show that components or parts meet the quality requirements set by the customer. Ultimately, all these efforts are made to enable a Safe Launch, a production start-up that is as fault-free as possible and therefore avoids costs.
There are many different consequences resulting from "poor quality". With safety-critical products, even a slight deviation from the required specifications can pose a risk for users. If faulty parts make it through to the subsequent production process, it creates high costs for the necessary corrective measures or disposal, which also impacts the company's sustainability balance. If faulty products make it to market, it results in dissatisfied customers and retail partners.
How do sustainability and quality control go together?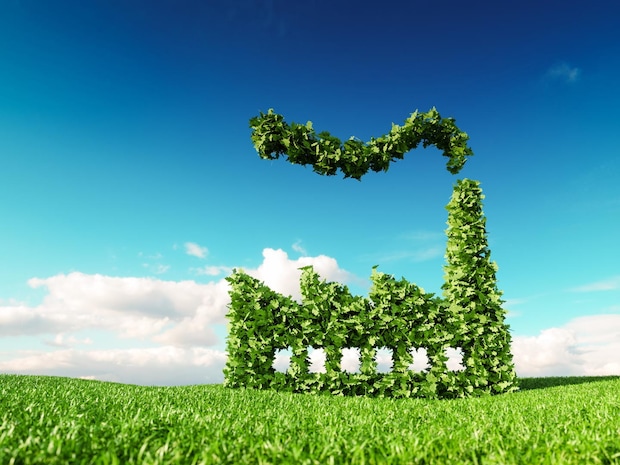 In addition to the Cost of Poor Quality (CoPQ), the costs that occur when a product's quality fails to meet the required standards, the issue of sustainability should also be considered separately. Many companies incorporate sustainability into their strategy and set fixed performance indicators for it. At Jenoptik, for example, the sustainability targets include the green electricity rate, the reduction of CO2 emissions, and the CSR rate for improved transparency in the supply chain.
The sustainability report is now a permanent fixture in any annual report and is consequently a powerful tool of corporate communication. Quality management, quality control, and quality assurance have an important role to play here, too. Products discarded due to inadequate quality bring down the company's sustainability balance through the consumption of energy, raw materials, consumables and supplies, or CO2 emissions.
Digitization as a key zo greater quality in quality control
No company can avoid reacting to and within the worlds of Industry 4.0 and increasing digitization. Processes, systems, machines, and tools need to be made fit for digitalization. That includes in quality control, where important findings about the current level of quality are gained, which need to be quickly and clearly documented and communicated to the relevant departments. It is also often the last chance to remove products of insufficient quality. This is the only way to optimally utilize the potential opened up by digitization. Crucially: there is no point only digitizing individual links in the chain; rather, it is necessary to think and optimize holistically. And that is why one should also pay attention to the tools in use.
"To create something exceptional, your mindset must be relentlessly focused on the smallest detail." This quote by Giorgio Armani, the Italian businessman and fashion guru, describes the challenge of business in a single sentence. For quality control, this means one must also be able to clearly spot these small details. Imaging processes are therefore crucial for quality control. They make it possible to check welded seams in industrial settings or whether optics meet the parameters, for example. Digital microscope cameras are also being utilized for this.
Industry's needs for imaging processes using microscope cameras to support quality control are many and varied:
high picture quality
ease of operation
versatility
stability
rapid throughput
digital
All these attributes are fundamental to the digital JENOPTIK GRYPHAX® microscope cameras and have been continuously improved for each product generation.
Making the hidden visible—in particular in quality control in companies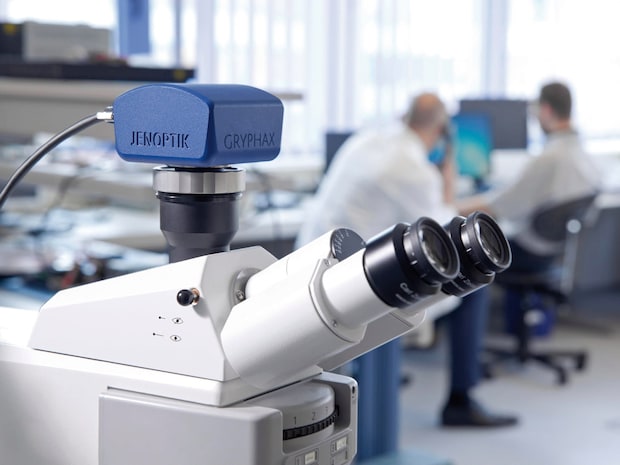 For more than 30 years, Jenoptik has had competence in the field of imaging, which can be seen in its high-quality, digital microscopy systems and ensures brilliant picture quality. JENOPTIK GRYPHAX® cameras have become a valuable tool for the development and production of high-quality products and quality control.
This is why so many companies, such as in the automotive industry or engineering, trust Jenoptik microscope cameras. These highly sensitive cameras reliably support industrial companies with quality control and thereby help to increase their customer satisfaction.
JENOPTIK GRYPHAX® microscope cameras also provide for more quality and sustainability even at Jenoptik
Jenoptik is one of the leading OEM suppliers of solutions and products from the fields of optics, laser technology, digital image processing, optoelectronics, and software. As part of this, JENOPTIK GRYPHAX® microscope cameras play a crucial role throughout the entire product life cycle, including at Jenoptik itself.
The cameras not only ensure the safe launch of new products, but also the production of precision optics and lasers where products in the vicinity are inspected, digitally documented, and trends are spotted early.
Easy collaboration between divisions for optimum quality and digital processes
The images and measurements of inspected objects are digitally documented and distributed by the JENOPTIK GRYPHAX®. This makes day-to-day work much easier as it produces objective, visual, and quantitative documentation. All divisions involved within the company can work effectively and have the same knowledge. Being able to view the images in a chronological sequence is very useful in order to identify trends. This also allows the effects of any parameter changes to be clearly measured, tracked, and documented.
Special challenges for precision, even under difficult conditions
Microscope cameras that are used close to a production area or even directly in the production environment are faced with a major challenge. Vibrations result in image noise and imprecise measurements.
Here in particular, the JENOPTIK GRYPHAX® cameras haven proven themselves superbly both for customers and in internal use. Even under these conditions, Jenoptik quality can be guaranteed by perfect images and accurate measurements.
These examples show the diverse range of possible applications for modern, digital microscope cameras and the benefits for quality control and quality assurance. With our JENOPTIK GRYPHAX® cameras, not only do we ensure the high-quality standards of our own products, but also those of our customers as well as contributing towards increased sustainability.
Product recommendation
---
---
About Stefan Seidlein
Stefan Seidlein has been working for Jenoptik since 2000 in various positions in the field of Digital Imaging. As product manager, he currently focuses on the light microscope camera product portfolio and brings his entire digital imaging competence and experience to projects. As a graduated technician with a focus on energy technology and process automation, he is fascinated by digitalization and the many opportunities it offers both individuals and Jenoptik.