RecommendMail Facebook Twitter LinkedIn
Digitization

Smart Manufacturing
A trump card in testing – how to test electrical and optical functions on chips efficiently and simultaneously.
Computing with light sounds fantastic and is increasingly becoming reality: Chips that use photonics as well as electronics are conquering the networked world. They are fast, trouble-free and energy-efficient. Their mass production requires correspondingly powerful quality control. For this, Jenoptik supplies the UFO Probe® Card, an ultra-fast optoelectronic, practical 2-in-1 test solution that can simultaneously test the electrical and optical functions of modern chips.
More data, more light
Just as light steers the world on a large scale, it can also steer the world on a small scale. Chips with photonic functions mark the next step in the semiconductor industry. They are needed to process the growing volumes of data that flow through networks in the form of light in fiber optic cables.
Demand for the powerful circuits is growing rapidly, which is why manufacturers are increasingly turning to photonic technologies. The production of these new types of components also requires a quality assurance system designed for this purpose. This should be suitable for high throughput rates and allow reliable and rapid statements to be made about the functionality of each individual chip. Jenoptik offers the first commercially viable solution for this with its UFO Probe® Card. The probe card does not only test the function of classic electrical but also optical components on chips.
These chips are photonic integrated circuits, or PICs, which are manufactured on wafers using a lithography process. As core components of transceivers, they translate electrical signals into optical signals and vice versa. Optical transceivers are used primarily in data centers and server farms, where data exchange is expanding particularly intensively. This also increases the importance of light, because it has the advantage over electricity of being able to transport larger amounts of data faster, more efficiently and without interference.
More PICs, higher test throughputs
To meet the demand for PICs, manufacturers are moving into volume production, where large test quantities need to be handled as time- and cost-efficiently as possible. This is where Jenoptik's UFO Probe® Card comes in with its novel technology concept.

This probe card allows electrical and optical functions on chips to be tested in parallel – and thus simultaneously. It does not require active alignment with the photonic components of the chip and can be easily and quickly integrated into existing standard wafer probers. Cumbersome stand-alone solutions and the associated effort for retooling and setup are eliminated. This also saves test time and increases throughput. In the future, it will even be possible to test several PICs on one wafer simultaneously.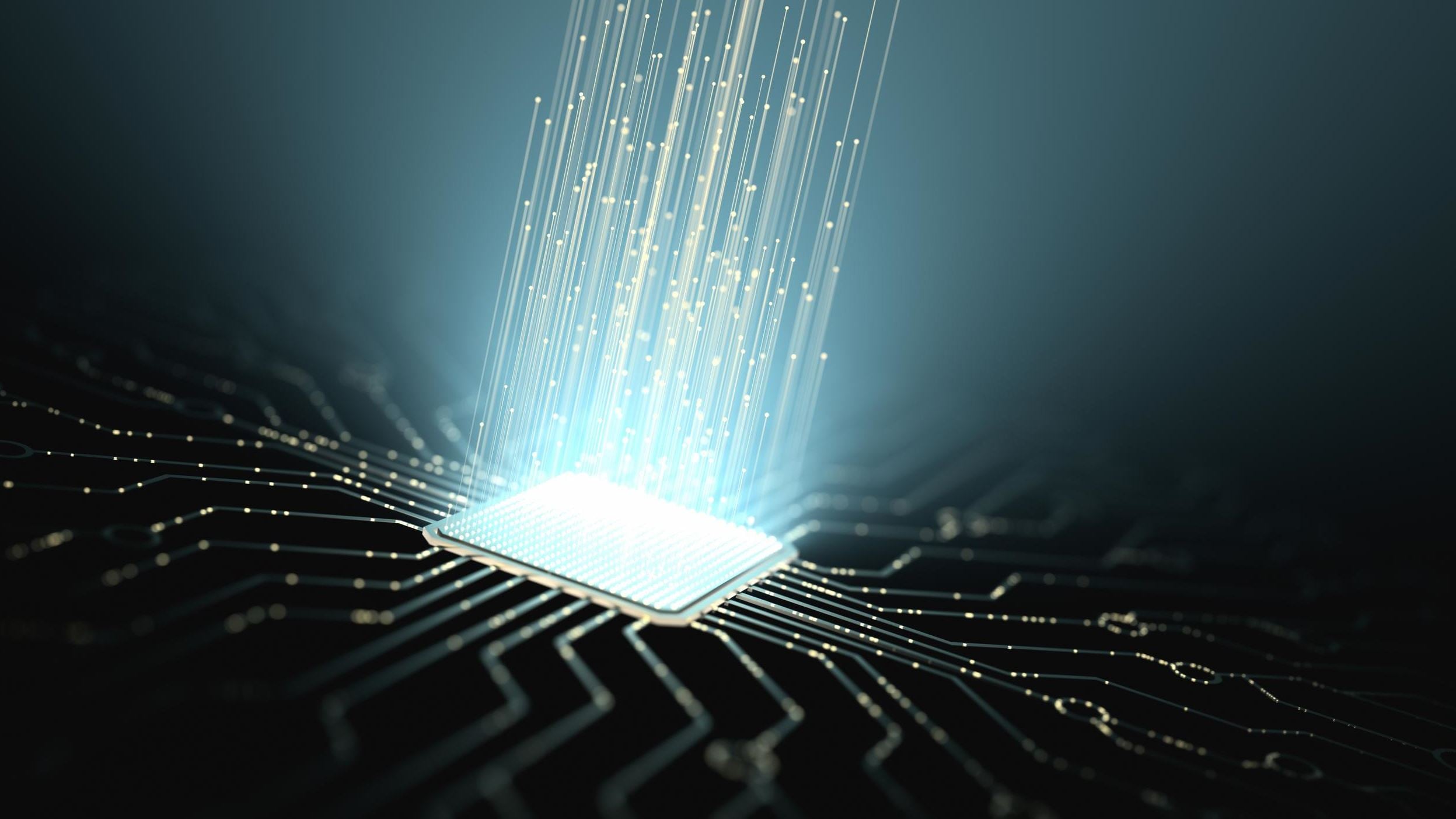 More capability, more use, more future
Test houses and developers also benefit from the UFO Probe® Card – whether for more efficient testing of different chip designs or for designing even more powerful photonic circuits. All with flexible handling: the UFO Probe® Card can be designed to meet any customer-specific test requirement. The optoelectronic probe card is also easy to use – via plug-and-play, it can be integrated into commercially available or existing wafer probers and testers.
Jenoptik is actively working on the further development of the UFO Probe® Card to make the application even more efficient, economical and cost-effective. After all, processing signals and transmitting data photonically will also become established in other technical application areas in the future, such as electromobility or medical technology.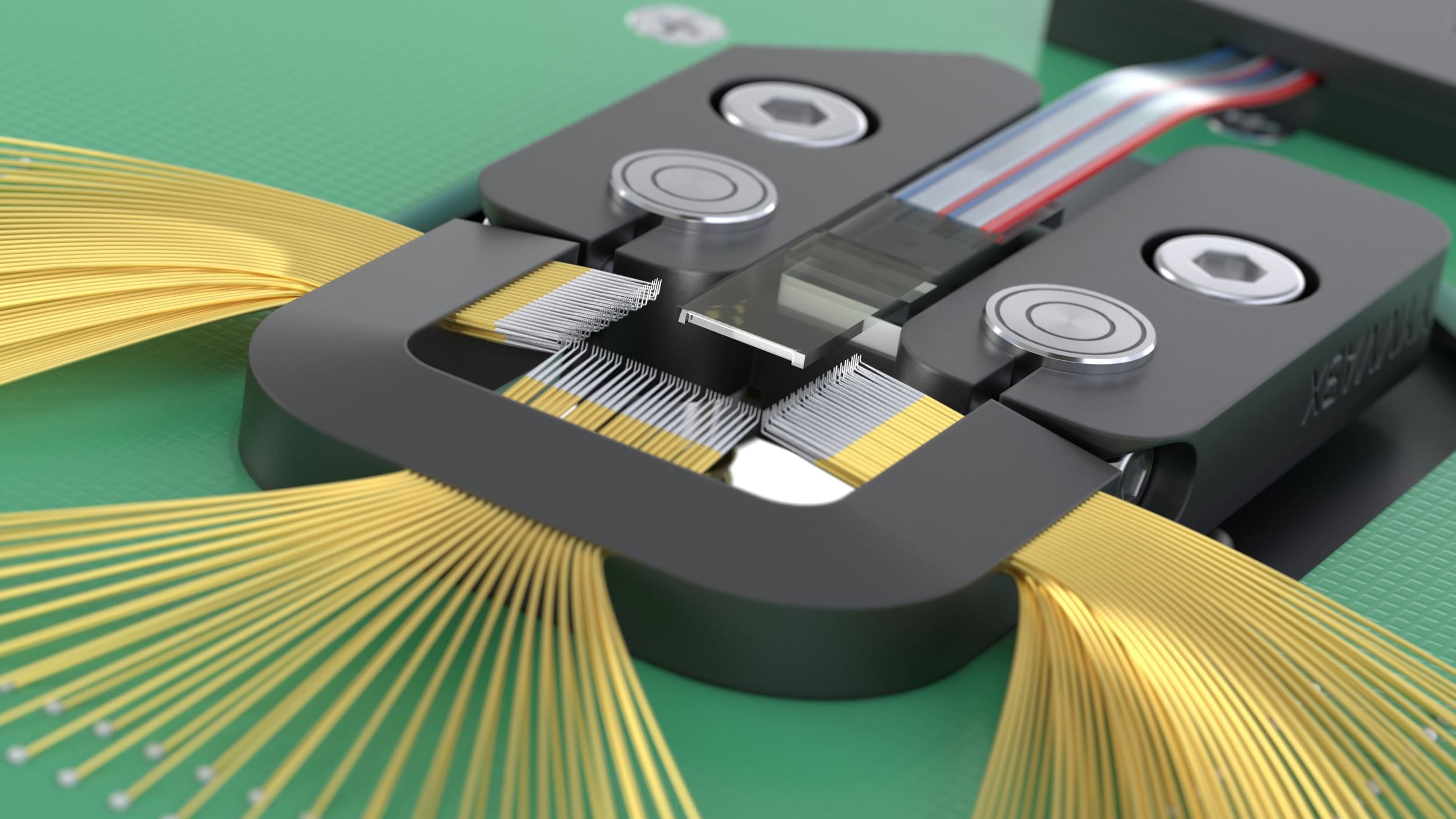 The UFO Probe® Card from Jenoptik is not only an entry ticket into the light age of the data cosmos for chip manufacturers, testers and developers – it is a real trump card there.