Jenoptik receives Thuringia Innovation Award 2022 for opto-electronic UFO Probe®Card
On November 30, Jenoptik was awarded the Thuringia Innovation Prize 2022 in the "Industry & Materials" category for its novel opto-electronic probe card for PIC wafer testing at a ceremony held in Weimar, Germany. The photonics company impressed the expert jury with its well-thought-out approach to solving the increasing demand for photonic technologies in the electronics and semiconductor industries.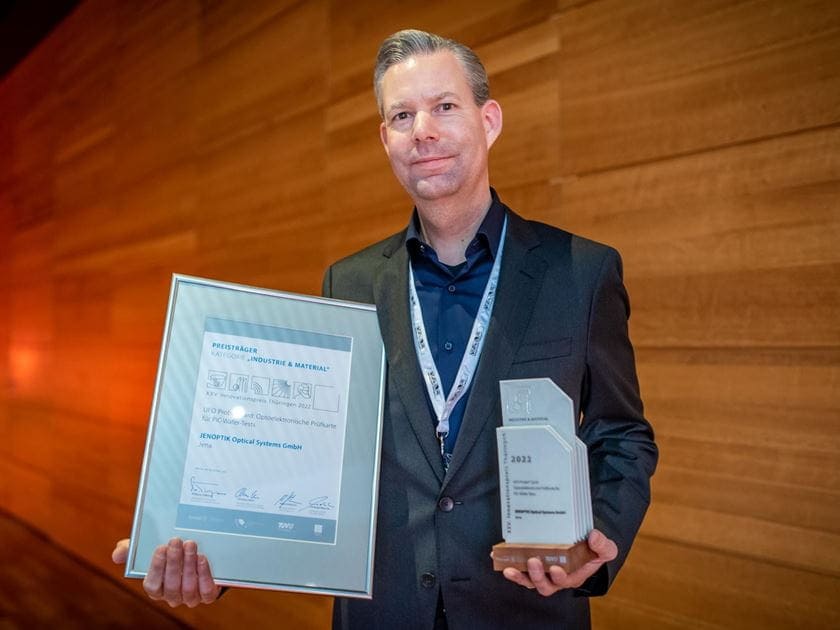 With this innovative test solution, Jenoptik provides an important building block for the expansion of the test infrastructure for photonic integrated circuits (PICs) as part of the wafer manufacturing process. This innovation has now also convinced the jury of the Thuringia Innovation Award, which awarded the Jenoptik product among the top 20 nominees with the €20,000 Innovation Award in the Industry & Materials category.
With the UFO Probe® Card, electronic as well as optical components on wafers can be tested simultaneously with just one probe card - without actively setting up on each individual chip. "The goal was to create a simple solution that can be integrated into existing test infrastructure and is specifically designed for high-volume wafer manufacturing," said Tobias Gnausch, UFO Probe® Card product manager at the Semiconductor & Advanced Manufacturing SBU of Jenoptik's APS Division. "Cost per chip is an important aspect, especially in volume production. Being able to make a statement quickly and efficiently there as to whether the large number of chips on the wafer are good or bad parts is a major competitive advantage," Gnausch continues.
Room for innovation
Chip manufacturers as well as test houses for photonic integrated circuits benefit from the UFO Probe® technology, which is an alternative to common solutions, especially for use in high-volume manufacturing. "With the development of the UFO Probe® Card, we were able to demonstrate that even established industrial companies like Jenoptik can develop innovations with a disruptive character and bring them to market. Personally, I am very proud of the many dedicated employees who take advantage of the framework conditions that promote innovation and also the space for visions," said Dr. Ralf Kuschnereit, Head of Jenoptik's Advanced Photonic Solutions division.
XXV. Thuringia Innovation Award 2022
The prize is jointly offered by the Thuringian Ministry of Economy, Business and Digital Society, the Foundation for Technology, Innovation and Research Thuringia (STIFT), TÜV Thüringen e.V. and the Ernst Abbe Foundation. The patron of the competition is Wolfgang Tiefensee, Thuringia's Minister of Economics, Science and Digital Society. With prize money totaling 100,000 euros, it is one of the most highly endowed state innovation prizes in Germany.
The prize is awarded annually in the categories "Tradition & Future," "Industry & Materials," "Digital & Media" and "Light & Life. In addition, a "Special Prize for Young Companies" is awarded across all categories to honor the work of young Thuringian companies in particular and to support them in their further development.
Images can be downloaded from the Jenoptik image database in the Products gallery.
Image: Thilo von Freyhold accepted the award on behalf of the entire team as a representative of the Jenoptik management. ©Heiko Hellmann, STIFT
About Jenoptik
Optical technologies are the core our business: Jenoptik is a globally operating technology group and is active in the two photonics-based divisions: Advanced Photonic Solutions and Smart Mobility Solutions. Our key target markets primarily include the semiconductor equipment industry, medical technology, automotive and mechanical engineering as well as traffic. In the fiscal year 2021, Jenoptik generated revenue of 750.7 million euros with its continuing operations.

The Advanced Photonic Solutions division of Jenoptik is a global OEM and machine supplier of solutions powered by photonics. Our engineering expertise excels across a broad portfolio of technologies in the fields of optics, laser technology, digital imaging, optoelectronics, sensors, as-well-as optical test and measurement equipment. We enable leading machine and equipment manufacturers in the semiconductor, laser material processing, life science and biophotonics, industrial automation, automotive and security industries. As a reliable and flexible development and production partner, we apply our strengths in key technologies to solve our customers' most demanding requirements. Our systems, modules and components put our customers in the lead by helping them master their future challenges through the power of light.
Contact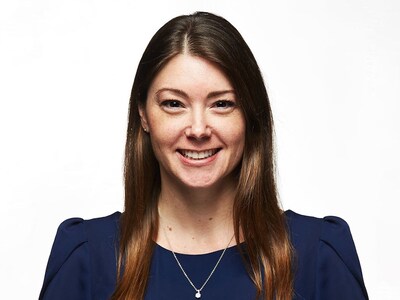 Manja Baechstaedt-Henning
Product MarCom Manager Semiconductor & Advanced Manufacturing
Tamara Whittaker
Marketing and Communications