Your trade-in offer: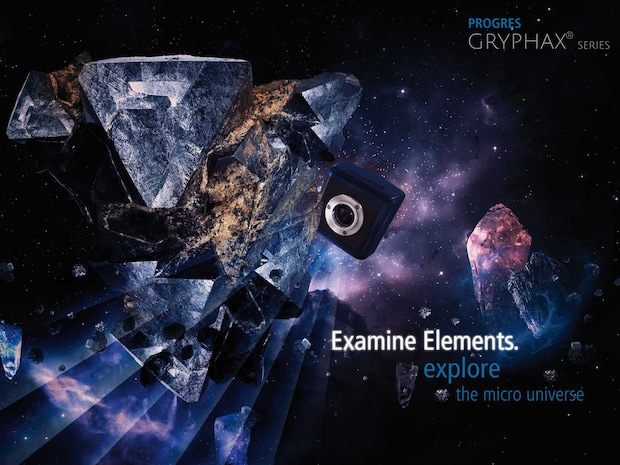 Save 20% off the recommended retail price.
Do you have a digital microscope workstation? Your camera performance doesn't fit to your daily challenges anymore?
Your ProgRes® camera has a successor.
Change it for a PROGRES GRYPHAX® camera and become the next GRYPHAX® community member. Experience the high image quality, versatility, ease of use and stability of Jenoptik's latest USB 3.0 microscope cameras.
Software Download
ProgRes CapturePro Software Download
Here you are able to download the latest software controlling the entire range of ProgRes® cameras. This software versions controls the following cameras:
ProgRes® SpeedXT core Cameras (SpeedXT core 3, SpeedXT core 5)
ProgRes® CMOS Cameras (ProgRes® CT3, ProgRes® CT5)
ProgRes® CCD Routine Cameras (ProgRes® C3 (also ProgRes® C10plus), ProgRes® C5 (also ProgRes® C12plus), ProgRes® C7)
ProgRes® Research Cameras (ProgRes® CF, ProgRes® CFcool, ProgRes® CFscan, ProgRes® C14plus, ProgRes® MF, ProgRes® MFcool, ProgRes® MFscan)
Regarding software manuals and software versions for other ProgRes® cameras (ProgRes® 3008, 3012, STAR, C10, C12, C14) please contact our support: progres@jenoptik.com
Note: To get PROGRES GRYPHAX® software please follow the download link: Download PROGRES GRYPHAX® Software.
Here you can find the ProgRes® FAQ section.
Downloads
Prior to software installation please disconnect your camera from the PC. After successful installation you may connect the camera again.

For software support under Mac OSX Mavericks or Yosemite please download the MAC CapturePro Hot-Fix software: Hotfix.


For software developers and system integrators (OEM) we provide on request a free Software Development Kit (SDK) with sample programs for integrating our ProgRes cameras.Please contact our support: progres@jenoptik.com