RecommendFacebook Twitter LinkedIn
F-Theta objective lenses, beam expanders and OEM sub-systems for high precision in laser material processing 
Jenoptik offers high-precision laser beam expanders, F-Theta lenses and smart, ready-to-install plug-and-play solutions for use in demanding series production or scientific applications.
Whether it is cutting, welding or engraving, photonics play an integral role in countless application areas of laser material processing. Thanks to our state-of-the-art laser technologies and optical solutions, a wide variety of materials can be processed with high productivity and precision. We are your reliable partner for machine-integrable optical components and systems that are designed for your precise requirements in material processing.
Our reliable and durable products are of the highest precision and quality. We constantly expand our product portfolio through our proximity to the customer, market and applications, which is also evident in the F-Theta lens series JENarTM, JENarTM APTAlineTM and JENarTM SilverlineTM. The suitable Fix-BEX beam expander, variable BEX or motorized BEX-M can also be combined for specified applications accordingly.
Those who prefer an easily implementable approach can rely on the ready-to-install, pre-assembled and configured plug-and-play solution, JENveltTM. This offers additional features such as an integrated, high-resolution image channel, numerous image recognition features and an easy-to-use software. With the optics module JENveltTM, you can leave the configuration, assembly and testing of the optics system to our experts and simply integrate this module into your machine. Further functions significantly reduce the set-up effort and actively support precise processing.
Advantages of our optical components for laser material processing
Reliable
Powerful optical design for high-power performance
Efficient
Feasibility studies and FEM analyses are carried out in advance to save time and money
Robust and durable
Low-contamination assembly technology; no adhesives or lubricants; cleanroom assembly
Tested
Powerful testing and calibration technology for optical assemblies and lenses
Precise
Optimized for the high demands of laser material processing
Flexible
Quick and easy to integrate into any existing system for customer-specific applications
Video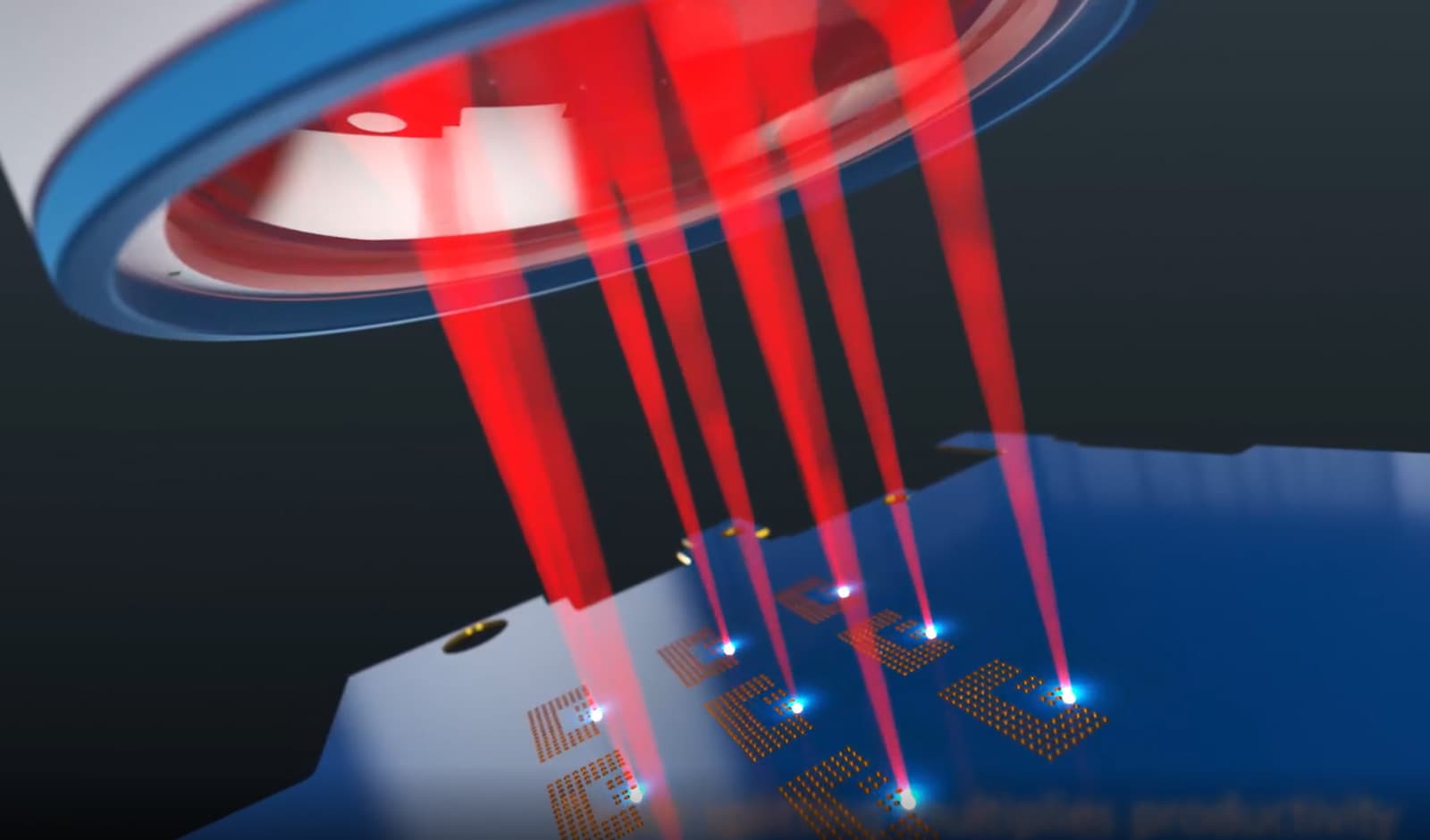 Optical setup for laser applications
Discover how Jenoptik´s F-Theta objective lenses as well as its components for beam splitting, shaping and expanding work perfectly together in a beam guidance system. Take advantage of our extensive know-how and optical expertise to find the right setup for your laser application.
Fields of application
Typical applications for the laser processing of metals, polymers, semiconductors or ceramics include marking, welding, drilling, structuring and removal. New challenges affecting laser processing and manufacturing arise not only in classic areas such as automotive or electronics, but also in the medical-pharmaceutical and microfluidic industries.
Please contact our experts for advice.