RecommendMail Facebook LinkedIn
Optical Shaft Measuring Technology: Measuring Systems from the Opticline Range
Jenoptik has developed a new generation of optical measuring systems that make quality control during production easier.
For many years, the Opticline range of measuring systems have set the benchmark in optical shaft measuring technology. They boast an impressively high measurement speed, precision, and optimum ease of use.
In 2015, a new generation was launched, offering several technical innovations and optimizations. Our systems allow efficient and transparent quality control in production.
The Opticline measuring systems have been specifically designed for use in tough production environments. They are
extremely robust
and
impervious
to external influences. They also offer integrated self-monitoring, ensuring
maximum system availability
.
Our optical systems allow the following measurements of your workpieces:
Dimensional measurements (lengths and diameters, radii and angles)
Thread measurements (dimensions, form)
Form measurements (straightness, roundness, cylindricity)
Profile form (free forms, tolerance range, cam form)
Position measurement (radial run-out and axial runout, straightness, symmetry and parallelism, concentricity and coaxiality)
The Opticline systems probe your workpieces in a fully automatic optical and therefore non-contact process and analyze the contours of complex workpieces in extremely short times. Thanks to their use in the actual production process, they not only minimize operator routes, but also reduce costs, waste, and sources of error. This saves you costs, time, and resources.

Our measurement andevaluation software helps you to complete your measuring tasks– from the creation of the test plan to complicated measurement runs. It is easy to understand and intuitive to use. It can quickly be adjusted to the defined work processes, and clearly maps even complex test characteristics.
High degree of competence and over 25 years of experience

The optical measuring systems incorporate our extensive expertise and long-standing experience in the area of industrial metrology. More than 2,500 Opticline measuring systems are in use worldwide with a track record of success.

Consult our experts, and find the system that matches your measuring task. We modify all systems to meet your particular requirements, and can develop customized designs for your quality control where required.
Opticline - optical Shaft Metrology
Benefits
Precise: Ultimate resolution and very precise measurements thanks to improved gauge repeatability and reproducibility and an optimized camera system.
Fast: Workpieces are probed precisely and fully automatically in seconds.
Not operator-dependent: Measurement results cannot be negatively influenced by operators.
Flexible: Thanks to the support between the clamping devices, the basic principle of the measuring instrument ensures maximum flexibility. Little to no set-up times, even with frequently changing workpieces.
Robust and virtually wear-free: Optimized for use in production; with maximum system availability.
Efficient: reduce costs, waste, and material consumption.
Customer-specific: If necessary, the measuring systems can be modified to meet your integration requirements.
Easy to use: User-friendly operation based on the latest ergonomic findings, including optimized accessibility to the loading area, and light barriers for fast and safe loading.
Easy to understand evaluation software: Intuitive to operate, minimal training required.
Applications
Automotive industry: Measurement of turbochargers, engine valves, pistons, camshafts and crank shafts, gear shafts and drive shafts.
Turned and ground parts producers: Measure shaft-shaped, largely axially symmetrical workpieces.
Medical technology: Measure implants, bone screws, and rotating instruments.
Product recommendations
Please contact our experts for advice!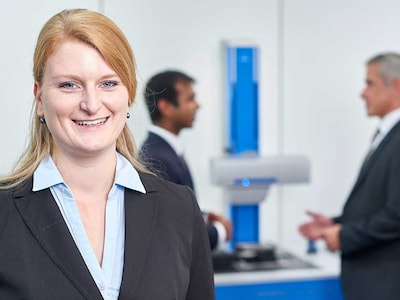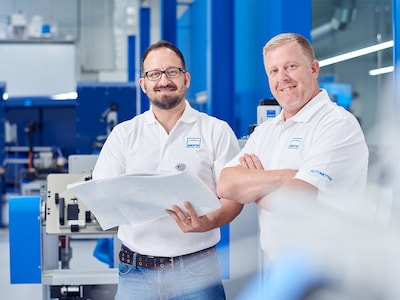 HOMMEL ETAMIC Industrial Metrology