5 steps to efficient municipal traffic monitoring
The ever-increasing importance of road safety and traffic regulation is a major challenge, especially in municipalities. Municipal traffic monitoring measures are time and labor intensive, putting a huge strain on government funds. But it doesn't have to be that way. Finding the right technology, using it correctly, efficiently processing offenses, or even receiving traffic monitoring as a service without large investments can achieve optimum efficiency in the realization of road safety goals. These five steps of municipal traffic monitoring enable a high level of road safety without tying up extensive resources.
, Sabine Elbers
1. Find the right technology for efficient municipal traffic monitoring: Which to use: mobile or stationary speed cameras? Semi-stationary enforcement trailers offer both.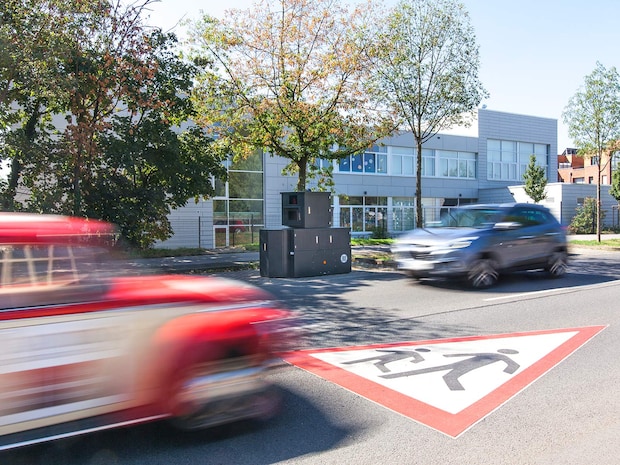 They are in operation 24 hours a day, can be deployed autonomously at one location for up to 14 days at a time, require no personnel most of the time and can be put into operation flexibly and quickly at another location at any time. Semi-stationary "enforcement trailers" combine the benefits of their stationary and mobile counterparts. Their laser-based measuring systems are integrated into a vehicle trailer. They can monitor two directions of travel, both day and night, offering maximum flexibility in determining measuring points.
The measuring technology, integrated into a robust trailer, is battery powered so there is no need to connect to a mains power source. The armored system has a GPS transmitter to track the trailer and sensors that report vandalism attempts.
Example of applications: Mitigating hazardous areas in Cologne with 10 enforcement trailers
The city of Cologne has deployed ten Semistation enforcement trailers to mitigate hazardous areas across all city districts, and to increase road safety throughout the city. The semi-stationary systems are mainly used around kindergartens, schools, hospitals, and retirement homes. A total of around 1,300 possible measuring points were identified in Cologne.
The enforcement trailers also act as a promotion for more acceptance of the trailers. The semi-stations have posters that highlight a campaign launched by Cologne's Lord Mayor Henriette Reker under the motto "It's not a rollercoaster, watch your speed". The comic-themed posters promote the city's transport service, which not least ensures the deployment of enforcement trailers in the various districts of the city: "The safe journey is the destination."
2. Use the technology correctly, and increase road safety: Training for efficient traffic monitoring
In Cologne, the precise alignment of the Semistation enforcement trailer and the correct use of the TraffiStar S350 measuring system, with subsequent monitoring in the operating program of the measuring system, are also crucial requirements for achieving high measuring rates through sufficient quality of the data for the generation of an incident. Only those who know the traffic monitoring systems can use them correctly. Therefore, only trained personnel can measure speeds in road traffic.
It is also the responsibility of manufacturers of traffic enforcement products to provide comprehensive training in the correct and accurate operation of all surveillance systems sold. In addition to these operator training courses, there are also training courses for traffic offense assessors. These are essential because they explain how to process offense data in a way that is legally compliant in the event of road traffic violations.
3. Process traffic offenses efficiently thanks to scalable evaluation software with operational intelligence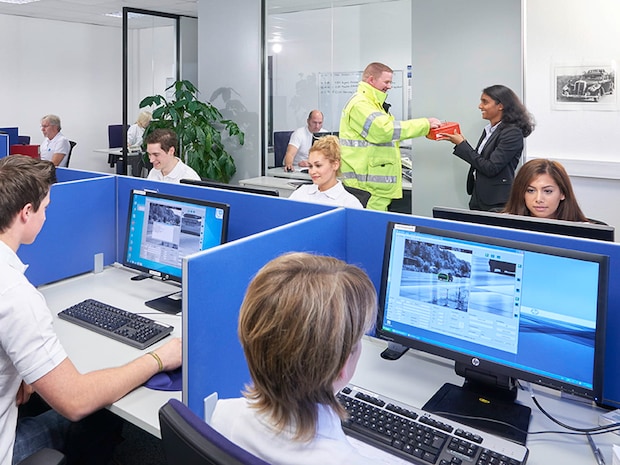 Traffic monitoring processes and costs can only be optimized if the entire process chain is efficiently supported: from the recording of an offense to data processing and the transfer of data to associated court proceedings. Scalable software with automated workflows, both as a single-user application and for complete evaluation centers, is required to process case data with minimal effort and the highest quality. Importing and processing data must be fast and straightforward, in order to prepare and export incidents for court proceedings. So fast that, in Saudi Arabia for example, 140,000 offenses were processed daily, at peak times, for the three cities of Mecca, Jeddah, and Medina using TraffiDesk Pro software.
In just a few steps, with the right evaluation software for legally compliant documentation of traffic offenses
The software is designed so that only correct data can be imported.
Image optimization automatically brightens the image to increase driver recognition.
The validation checks the data for completeness.
Users can be assigned automatically or manually.
Thanks to the clear editing screen, editing can be completed quickly: Cut out the driver's image and improve the image quality, enter the license plate, specify the driver's gender, vehicle class, country of origin, speed limit, and additional offenses.
At the touch of a button, the export process allows all exportable incidents to be stored on network drives.
Utilizing the digitalized future in municipal traffic monitoring: Transferring data
With modern digital remote data transfer, data from traffic offenses is transferred securely via cell phone to the back office, saving time and resources. Alerts about system damage can also be reported automatically and in real time in this way. This saves processing time and significantly increases output.
4. Leave municipal traffic monitoring to the experts: Improved road safety through an investment-free service
Cities and districts have to contend with the tension between the demand for modern road safety and tight budget constraints. Traffic Service Provision is the solution for traffic safety without any budgetary burden. The basic idea is that an external service provider establishes the entire road safety infrastructure. They receive a flat fee for this or offer a monthly leasing model. The services may include the delivery and installation, operation, and maintenance of all measuring and computer technology as well as digital evaluation with the required software. The company always remains in compliance with all legal requirements under the competent authority. A cutting-edge communication platform with data encryption allows offenses to be processed seamlessly and efficiently in dialogue with the client while at the same time safeguarding their statutory processes.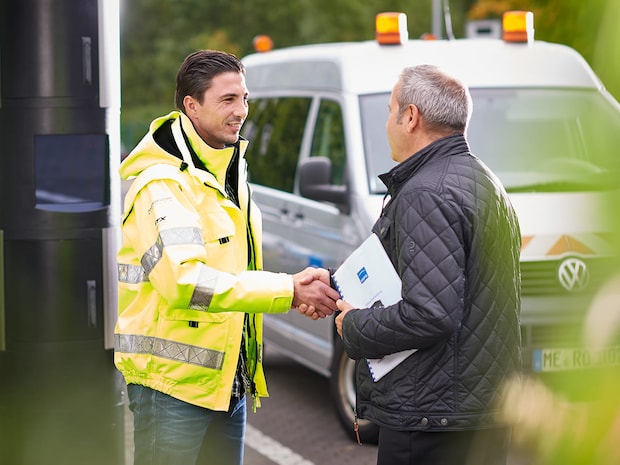 The service offering is individually tailored to the needs and requirements of the respective road safety project. Support can be provided in many ways, from leasing a single monitoring device, to the operation of many monitoring systems throughout the city, to taking care of the permitted pre-evaluations for traffic offenses. Whether it's leasing an enforcement trailer/Semistation for the mobile mitigation of an additional accident/hazard areas or an external service provider servicing stationary systems that have already been purchased on a weekly basis – there are a multitude of possibilities for expanding road safety projects without burdening your budget. In this way, municipalities can effectively drive their road safety projects forward and at the same time gain the freedom to focus on financial or personnel aspects in other projects.

Example of applications: Bludenz Municipal Police Department traffic monitoring: Cleverly combining different financing models
The city of Bludenz in Austria has combined two financing models. The Traffic Service Provision, two stationary TraffiTowers with TraffiStar S350 laser scanners and the TraffiDesk II digital evaluation solution are financed without any investment using a flat-rate data set. In addition, three ground cabins were acquired with each purchase of TraffiStar S350. With this flexible combination, the Bludenz city police were able to put an extensive array of equipment into operation to increase road safety for the entire urban area.

5. Increased public safety in municipal traffic monitoring: ALPR systems enable real-time predictive analyses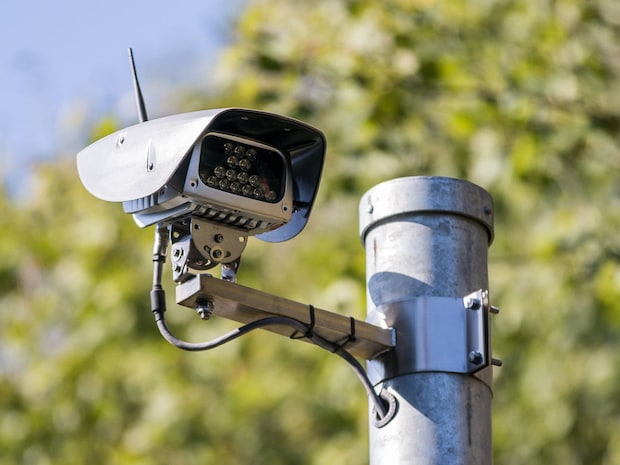 The safety of mobility is a fundamental right; the safe movement of people and goods is also an enormously important economic factor, especially in our municipalities and cities. Unfortunately, many crimes occur with the use of vehicles. Capturing license plates and comparing them with wanted lists in real time is an effective method for preventing safety risks. Systems for automatic license plate recognition (ALPR, or ANPR for automatic number plate recognition) help to combat public safety threats by using real-time predictive data analysis.
The digital system solutions help to prevent and solve crimes. Automatic license plate solutions make it possible to capture license plates in moving traffic, classify vehicle types, match colors and license plates, control border crossings or access roads, and implement toll control. Thanks to an additional ring module on the housing, automatic license plate recognition can now be integrated into existing stationary applications with the TraffiTower 2.0.
Police and security authorities around the world are already using automatic license plate recognition for various purposes. For example, around 400 Jenoptik license plate recognition systems help Norway's customs authorities to control the 2,600 km long borders with Sweden, Finland, and Russia.
Get the full range of support for your municipal traffic monitoring!
---
About Sabine Elbers
Sabine Elbers has been working in the communications department of the Jenoptik Light & Safety Division since 2001. A graduate in linguistics, she uses her many years of experience for the internal and external communication of topics relating to public safety and traffic safety. As a commuter between home and work, she experiences the dangers of mobility in a conurbation on a daily basis and is certain that it would not work without rules and their enforcement.