RecommendMail Facebook Twitter LinkedIn
Jenoptik introduces high-power F-Theta lens with large scan field at LASER World of PHOTONICS
At the leading trade fair for photonics in Munich, Jenoptik will debut a new high-power F-Theta lens and present its broad product portfolio of high-performance optical components and systems, which serve current trends in biophotonics, laser production, optoelectronics, data transmission and imaging.
From June 27 to 30, 2023, visitors to the LASER World of PHOTONICS can look forward to product innovations from Jenoptik which will ensure greater efficiency and precision, especially in the semiconductor industry, medical technology and laser material processing.
In addition to a new high-power F-Theta lens, Jenoptik will provide information on how we enable diagnostic and therapeutic solutions with smart white light source as well as enabling safety with the EVIDIR infrared camera modules using live demonstrations. The latest generation of the UFO ProbeTM Card, an intelligent test solution for PIC wafer testing, will also be on display.
Customer-driven technology – live at the booth #B2.123
For applications in the semiconductor industry, there will be several optical and microoptical components presented including large angle beam splitter, based on metastructures, that will be showed in live at booth. For laser material processing Jenoptik shows its high-precision product portfolio from laser source, beam expanders, beam splitters and shapers, gratings and filters to the newest F-Theta lenses.
For enabling data communication, the photonic specialist shows its innovative PIC testing solution as the latest generation of the UFO ProbeTM Card – enabling high-volume manufacturing of high-performance chips.
Using a miniature version of the Mars rover "Perseverance", trade fair visitors can also find out about the optical technologies and products that Jenoptik engineers have developed, tested and manufactured for the current NASA mission "Mars 2020".
More capacities for laser material processing components
Jenoptik is expanding its manufacturing capacities for F-Theta lenses across Europe and Asia to support high-volume business of its customers in these regions. For this the portfolio of F-Theta lenses and beam expanders is being continuously expanded.
At this year's LASER World of PHOTONICS in Munich, the new high-power F-Theta lens JENar™ 675-1030..1080-707+VIS AL is shown. This fused silica lens provides a very large scan field of 500 x 500 mm and is optimized for 14 mm scanner. With a 660 mm focal length, it is suitable for plastics and metal welding and 3D printing applications, among others.
With improved transmission of around 650 nm and 880 nm makes this lens also suitable for coaxial process observations. It is available in the wavelength range of 1030…1080 nm. The new JENar™ lens is based on the proven mechanical and optical design of Jenoptik and are subject to the same high-quality standards as the existing F-Theta products.
Metrology for a more sustainable future
SwissOptic, a member of the Jenoptik Group, is showcasing examples of products used in the application field of Remote Sensing. Using optical technologies is gaining importance in a wide range of disciplines and has thousands of use cases, including the search for natural resources, land surveying and infrastructure planning, climate research and precision farming. SwissOptic is highly specialized in manufacturing optical components, subassemblies and optomechanical modules for many of these applications.
Visit Jenoptik and its affiliated photonics companies at the LASER World of PHOTONICS in Munich from June 27th to 30th to see how we "enable the amazing" at the Jenoptik and SwissOptic booth B2.123 as well at the TRIOPTICS booth A3.405.
More information is available on our event web page. A product image is available in the Jenoptik image database.
Image: The Jenoptik trade fair booth at LASER Munich 2022.
About Jenoptik
Optical technologies form the basis of our business. Jenoptik is a global photonics group and comprises the two divisions Advanced Photonic Solutions and Smart Mobility Solutions. Our key markets primarily include semiconductor & electronics, life science & medical technology as well as smart mobility. More than 4,400 people worldwide work for the Jenoptik Group, which is headquartered in Jena (Germany). JENOPTIK AG is listed on the German Stock Exchange in Frankfurt and traded on the MDax and TecDax. In fiscal year 2022, Jenoptik generated revenue of 980.7 million euros.
The Jenoptik Advanced Photonic Solutions division is a globally active OEM provider of system solutions and products based on photonic technologies. The company combines comprehensive expertise in optics, laser technology, digital image processing, optoelectronics and software. Under the TRIOPTICS brand, Jenoptik offers optical measurement and manufacturing systems for the quality control of lenses, objectives and camera modules. The customers of the Advanced Photonic Solutions division include leading plant and machine manufacturers as well as equipment manufacturers in areas such as semiconductors, laser material processing, medical technology & life science, industrial automation, automotive & mobility, security and also scientific institutes. The systems, modules and components used there help customers to optimally master their future challenges with the help of optical and photonic technologies.
Contact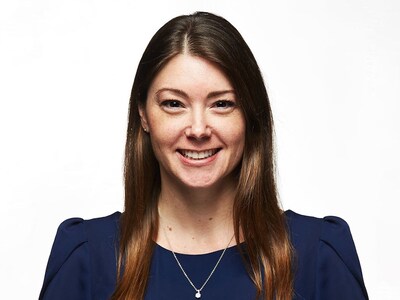 Tamara Whittaker
Marketing and Communications
Communications and Marketing