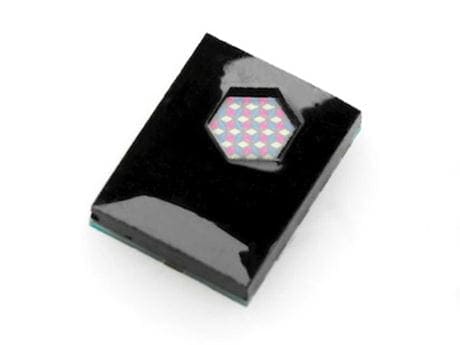 Our color sensors detect changes to the light faster and with greater precision than the human eye. This is ensured in real-time by optical parameters with maximum long-term stability. They reliably detect even the smallest signals and offer synchronized capture of all three color ranges.
Moreover, the sensors rapidly deliver accurate, reliable results even when subject to temperature fluctuations or harsh environmental conditions. These properties are ensured by the use of high-quality interference filters, which we apply directly to the photodiodes (on-chip).
Thanks to the honeycomb structure of the protected receiver geometries, our color sensors can be used in a broad range of fields. Our highly experienced engineers will be happy to support you with your product development and can tailor the parameters to your individual requirements.
Benefits
Fast: high sensitivity and immediate signal processing
Robust: reliable results even under difficult environmental and temperature conditions
Powerful: synchronized capture of all three color ranges
Cost-effective: maximum long-term stability
Compact: highly integrated SMD design
Versatile: suitable for a wide range of applications
Fields of Application
Lighting: color-accurate LED light control in means of transport
Metrology: checking the color properties of bodies
Media: calibration of true-color screens
Please contact our experts for advice.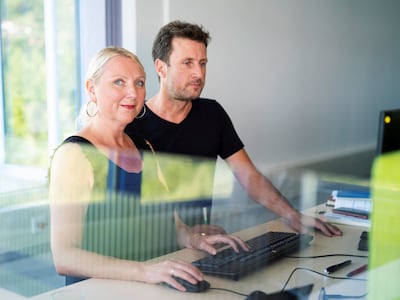 Polymer Optics & Optoelectronic Systems
HCI-CN-Carl-Wang
EditContact
Sales North America