RecommendMail Facebook Twitter Google Plus
Medical technology: volume production of optoelectronic polymer and glass modules
We can provide you with tailored and cost-effective optoelectronic products for your medical technology applications.
The aging population, growing medical expenditure and ever increasing requirements in the fields of health care and life science motivate us to develop highly sophisticated polymer and glass modules. These are ideally suited to diagnostics and endoscopy, but can also be used in areas such as therapy, lighting, biotechnology and dental applications as well as for skin type and hair color determination.

Thanks to our assembly and connection technology, we can rapidly integrate optical, electronic or mechanical components in polymer-based single or system components, which are tailored to your individual applications. The quality and performance of our products complies with DIN EN ISO 13485:2003, while we can also provide you with reliable and cost-effective volume production.



Benefits
Powerful: our products meet the highest quality requirements
Volume production: we offer cost-effective mass production of our polymer and glass modules
Expertise: experience in the development and production of miniaturized modules
Customer-specific: perfectly tailored to your application
Highest quality standards: compliant with DIN EN ISO 13485:2003
Fields of Application
Endoscopy: components and modules for minimally invasive methods
Biotechnology: chip-based analysis systems
Diagnostics and therapy: multi-parameter analytics and light therapy
Health care/life science: skin scanning, LASIK, proteomics, biotech, patient monitoring
Medical technology: analysis and diagnostics, endoscope heads, dental devices,disposable medical products, polymer optics for blood sugar meters, optical systems and units for dental scanners, POC (point-of-care) components and units; devices for skin type and hair color determination
Optoelectronic modules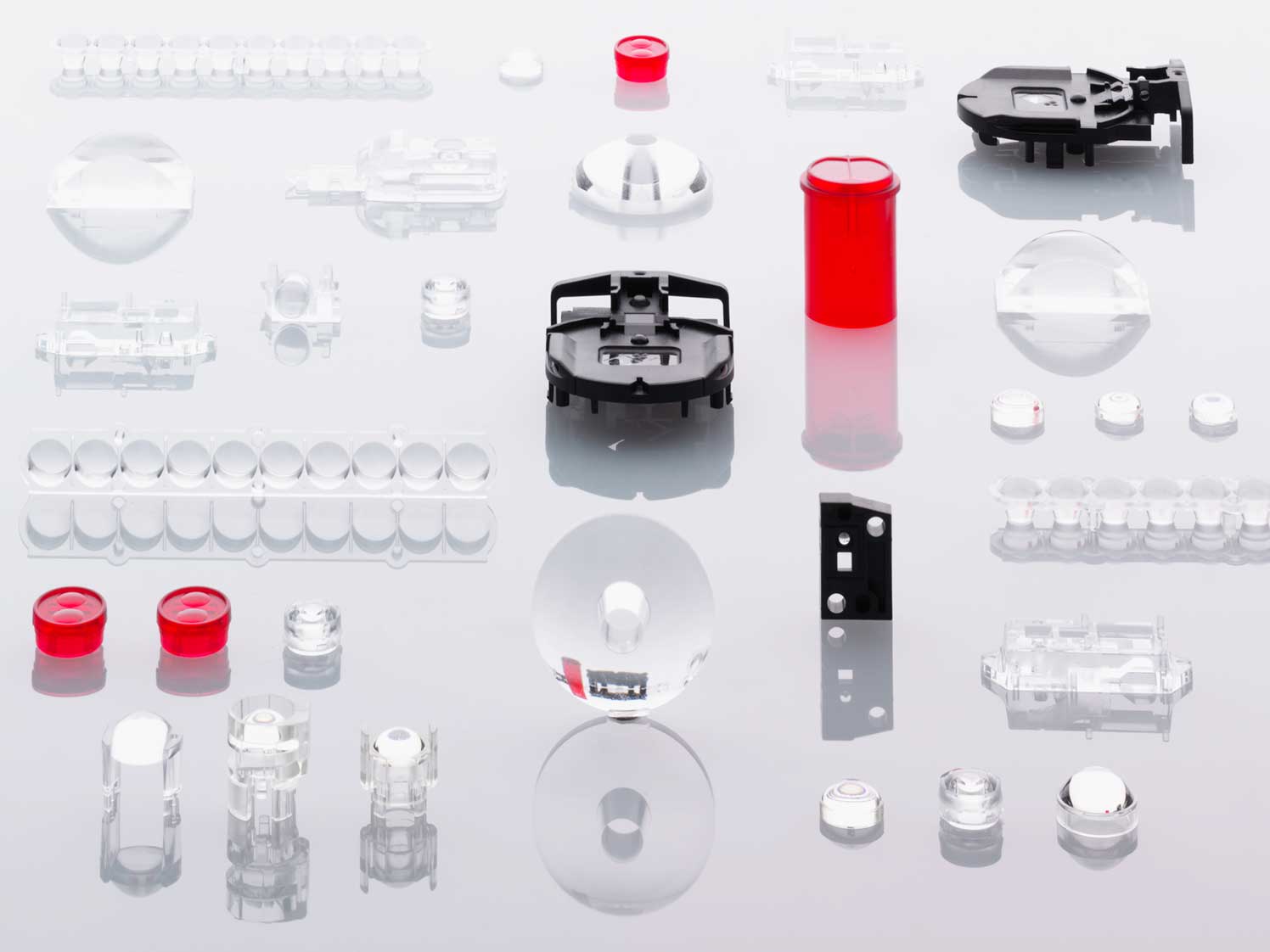 From components to modules, we are your supplier for:
Optical, mechanical and system design
Prototypes
Tool construction and production of customer specific injection molds
Injection molding
Micro injection molding
2-component injection molding
Coating of optical components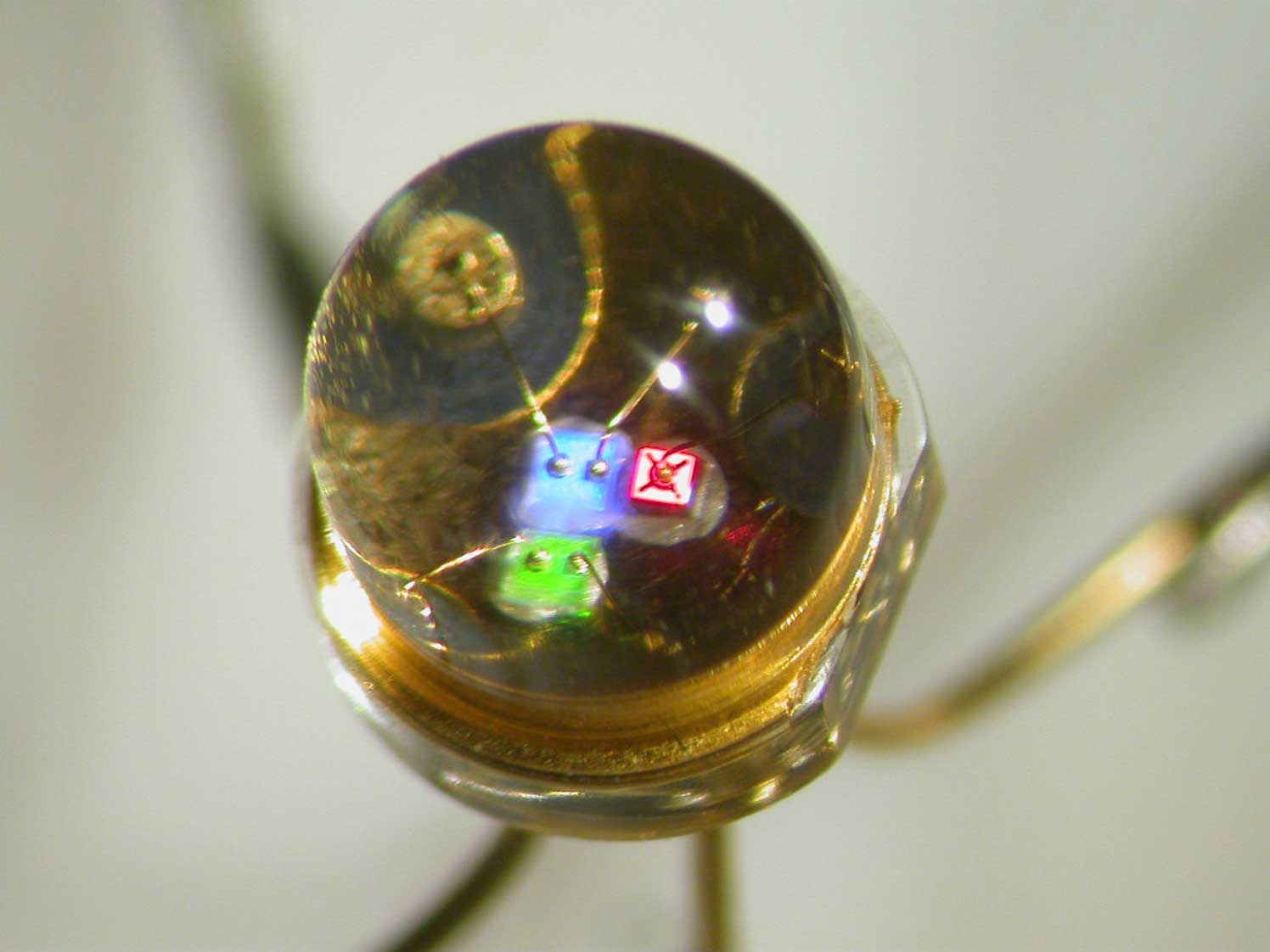 From chip design to LED modules
Customer specific chip layout
LED chips in the spectral range 360 nm - 1750 nm
High-speed chips, High-power chips, Point source chips,monolithic display chips
Photodiodes with sensitivity 150 nm - 2600 nm
Excellent signal-to-noise-ratio
LED and photodiode modules for standard and custom designs
Flexible production of small to medium production runs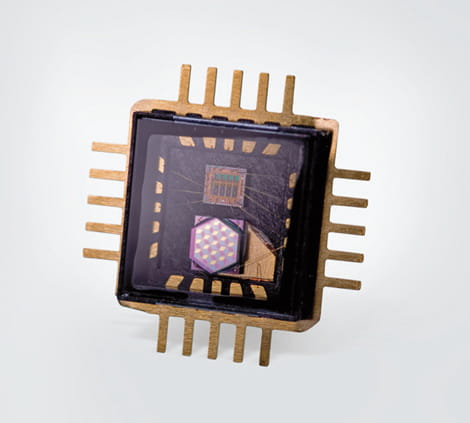 From board to optical packaging
Assembly of optoelectronic modules
Wafer dicing
Chip bonding
Wire bonding (Gold and Aluminium)
Filter assembly
Potting
COB, SMT, Flipchip and optical packaging
Cleanroom class 100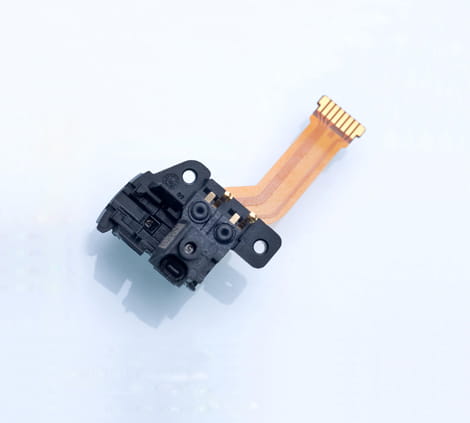 Mass production of optoelectronic modules
Fully and partially automated assembly processes
Manual assembly
Laser joining and laser welding
Ultrasonic welding, bonding technologies
Micro and compensation assembly
Cleanroom class 100,000 and 10,000
Traceability
Quality management and assurance according to FDA recommendation
Please contact our experts for advice.
Polymer Optics & Optoelectronic Systems
+49 36482 45-406
+49 36482 45-226