Highlights from the fiscal year 2022
Despite challenging circumstances, Jenoptik demonstrated its resilience and ability to grow in the past fiscal year.
The following events and milestones from 2022 exemplify the successful year that has taken Jenoptik further along the path to becoming a streamlined, globally leading photonics group.
Investments in growth markets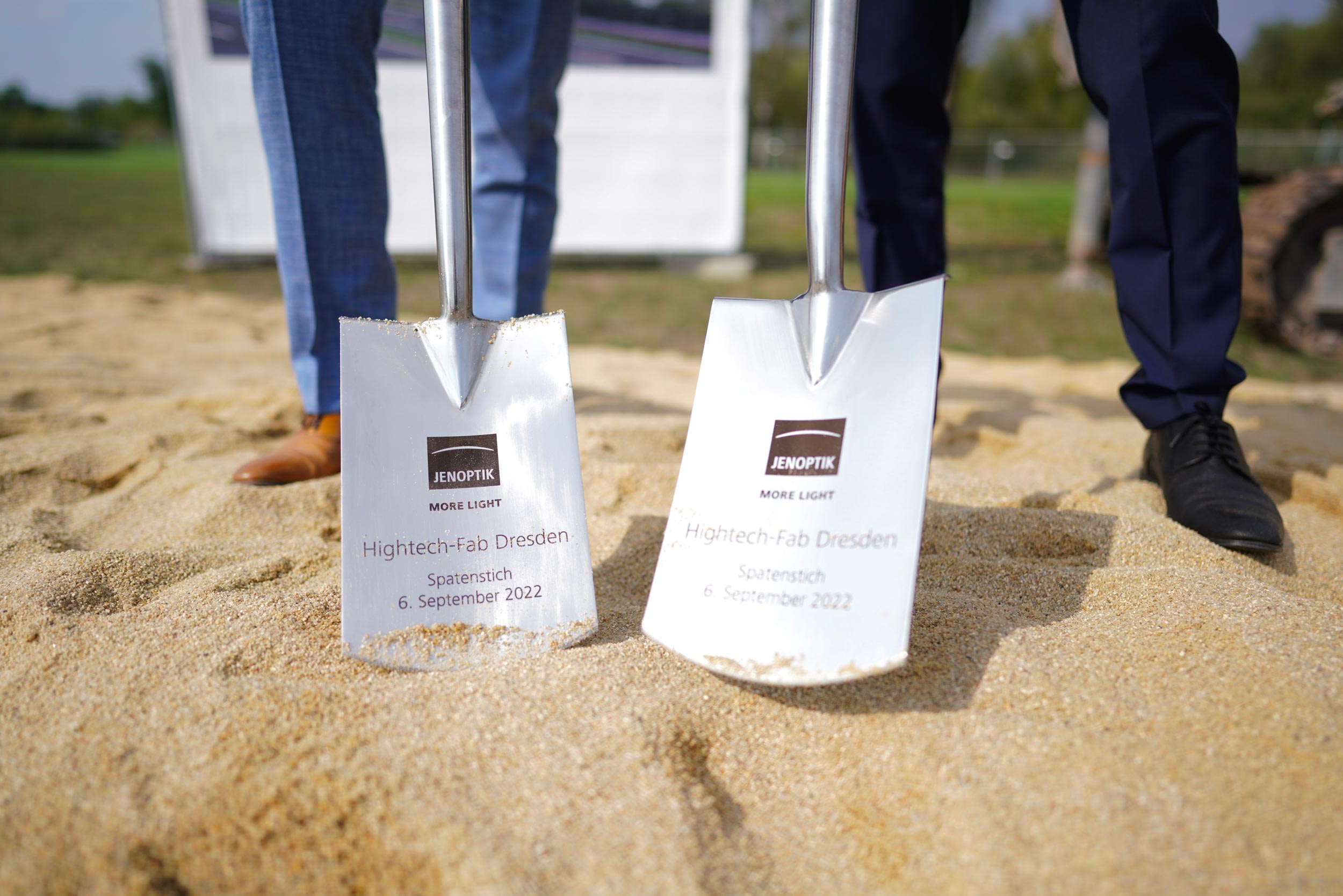 With a focus on the growth market of semiconductor & electronics, we are investing in a new high-tech factory in Dresden, where micro-optics and sensors for semiconductor equipment manufacturers will be produced from 2025 on. A major milestone was the
groundbreaking ceremony
at the site in September 2022.
Progress with the strategic Agenda 2025
With our Agenda 2025 "More Value," we are continuing our transformation into a globally leading, streamlined photonics group with sustainable profitable growth in the core photonics markets of semiconductor & electronics, life science & medical technology, and smart mobility. In this context, we adjusted our divisional structure in spring 2022 and
completed the sale of VINCORION
in June.
More sustainability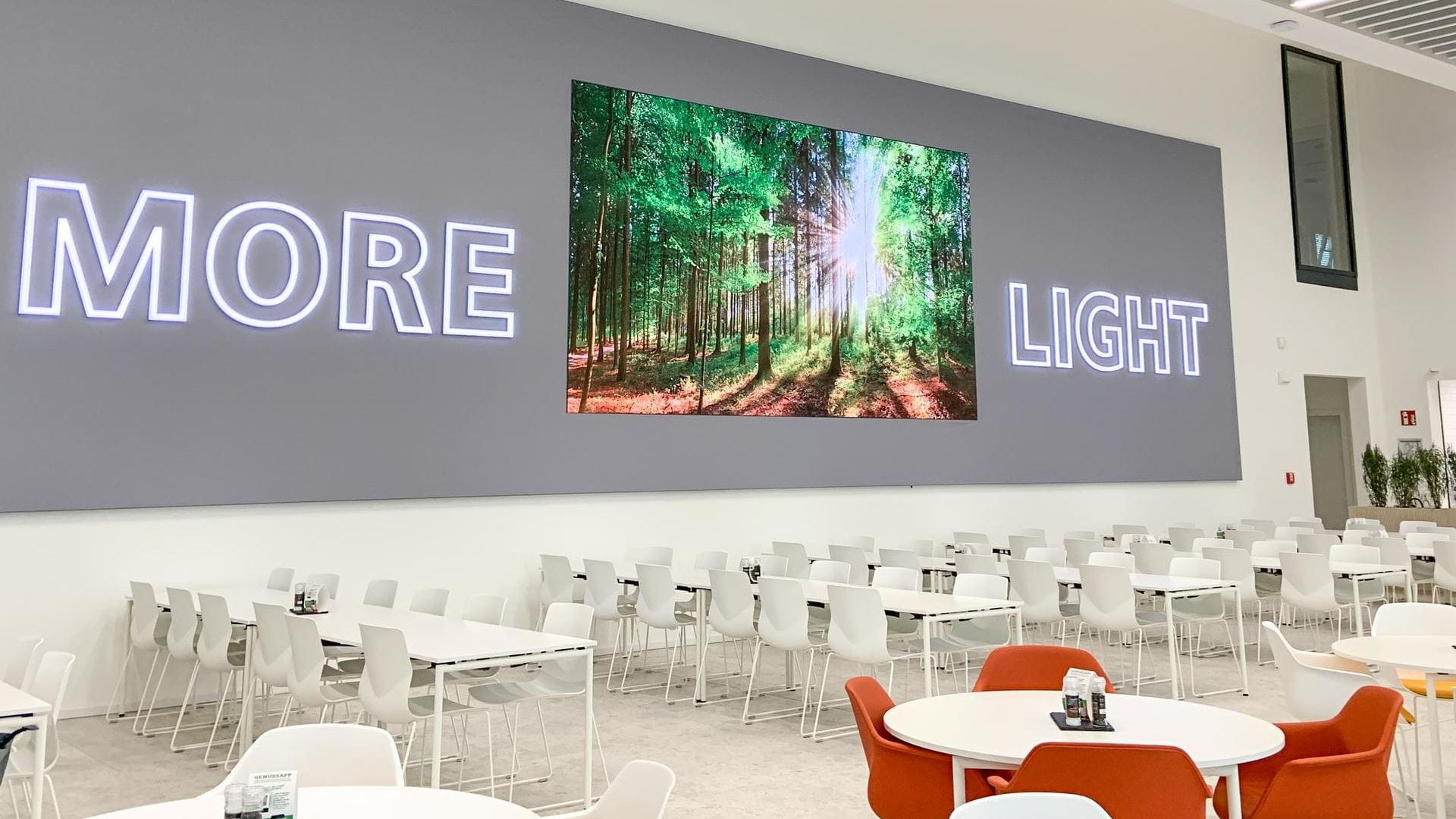 Sustainability is an integral part of our corporate strategy. With "LEED Gold Certification" in the construction industry, our newly constructed buildings, such as the employee restaurant opened in 2022, go well beyond legal requirements for sustainability. Our sustainability competition was also run successfully for the third time last year, with a large number of projects dedicated to protecting the environment and conserving resources.
Awards for innovation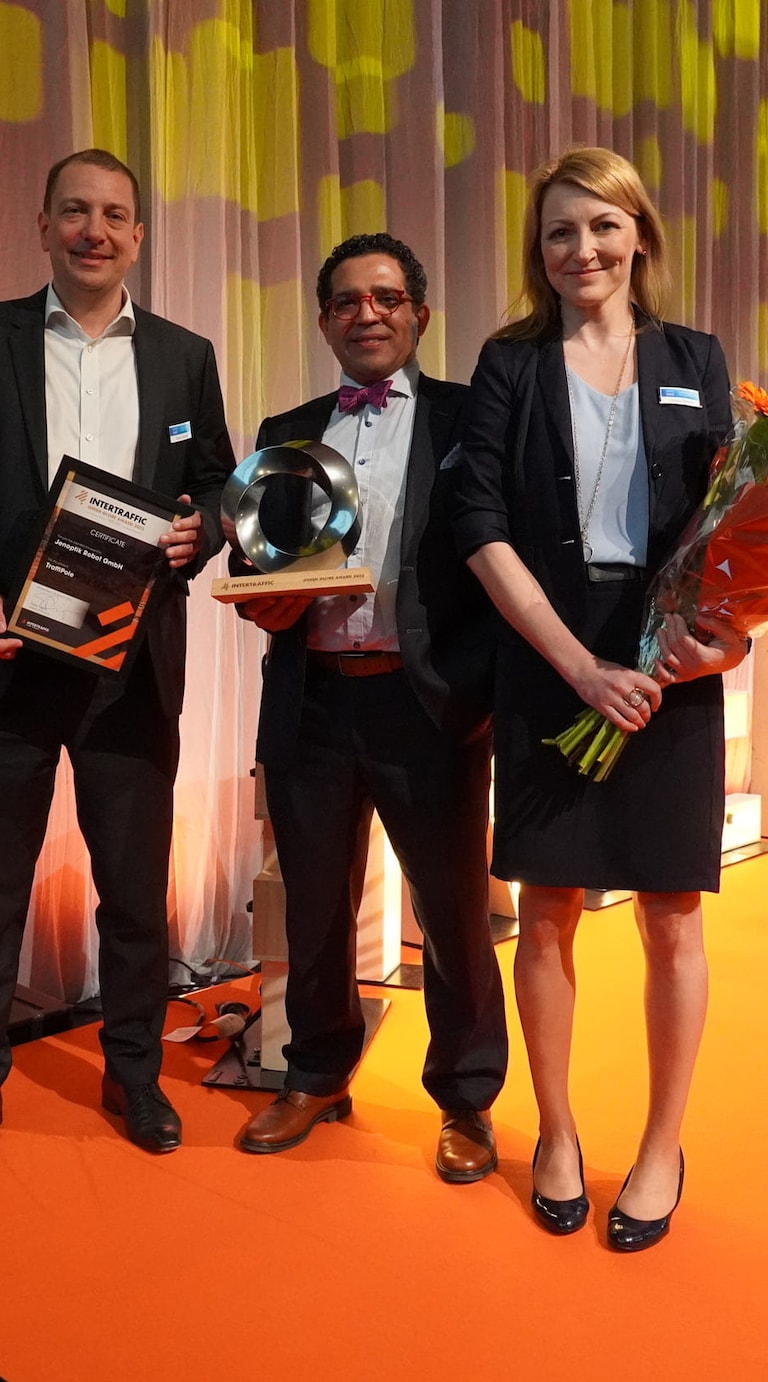 Jenoptik was presented with the
Green Globe Award at the Intertraffic trade fair
in March for the TraffiPole housing system, an environmentally friendly solution for greater sustainability and emissions reduction in traffic monitoring. The opto-electronic UFO Probe® Card for efficient PIC wafer testing was awarded the
Thuringia Innovation Award
in the "Industry & Material" category in November.
Changes in management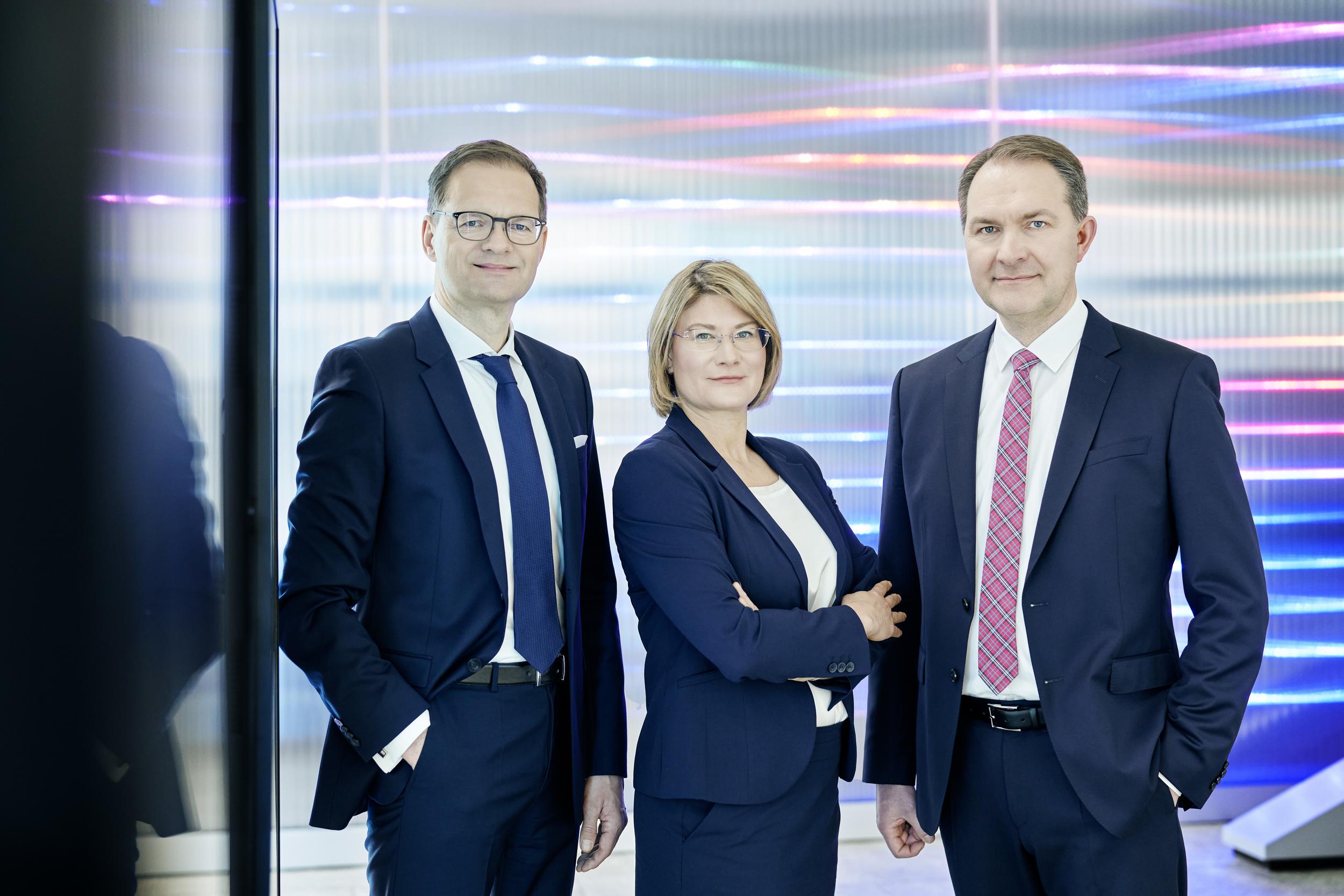 In late 2022, the Jenoptik Supervisory Board appointed
two new Executive Board members
for 2023. Since January 1, the Head of the Advanced Photonic Solutions division, Dr. Ralf Kuschnereit, has been the third member of the Executive Board. Dr. Prisca Havranek-Kosicek joined the Executive Board on March 1 and will succeed Hans-Dieter Schumacher in the role of Chief Financial Officer as of April 1.
Jenoptik celebrated 30+1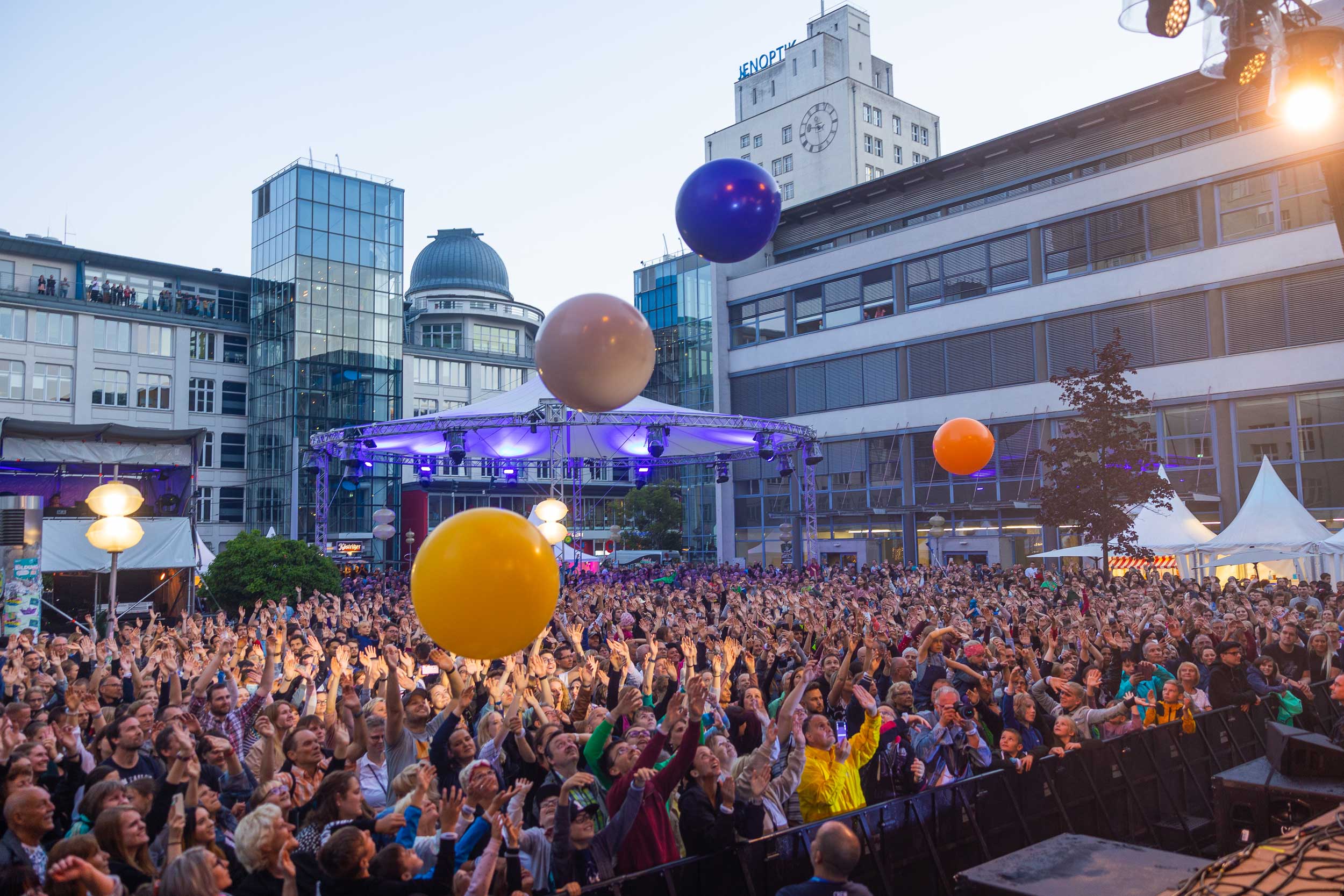 On July 1, 2022, we were finally able to join in the postponed celebration of our 30th anniversary with many employees, the city of Jena, and the general public. Our vision of "More Light" was also part of the anniversary: Entitled "We shine together," a diverse program for young and old was put on stage at Ernst-Abbe-Platz in Jena.