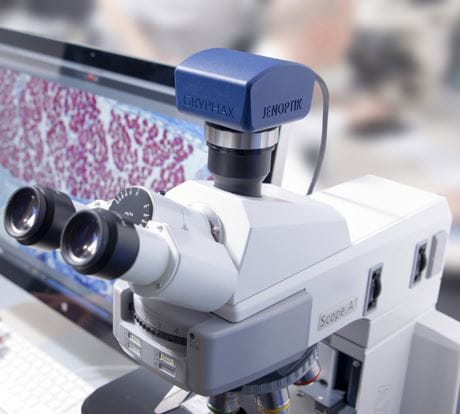 The state-of-the-art USB 3.0 microscope camera range JENOPTIK GRYPHAX®, specifically designed for microscopy, is based on JENOPTIK's true-color know-how and spectrally measured sensors. As a pioneer in the application of Microscanning and Color-co-site-sampling technology, JENOPTIK has continuously developed and perfected this technology, which was established in the early 90s. The result is an amazing true color reproduction of the microscope images that sets the benchmark.
The flagship microscope camera JENOPTIK GRYPHAX® PROKYON delivers real measured colors - absolutely true to the original.
For over 30 years now, JENOPTIK imaging competence has made the full power of any microscope system visible.
JENOPTIK GRYPHAX® cameras is a faithful observer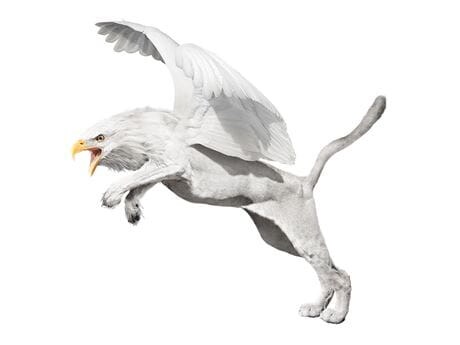 JENOPTIK GRYPHAX® microscope camera software is part of each camera package.
You can easily install this particularly user-friendly software on your WIN, MAC or Linux operating system without any particular skills. All cameras offer live images in video speed and thus facilitate your day-to-day activitie.
Find out more about the features and further options to integrate 3rd party software, free drivers or a free SDK.
JENOPTIK GRYPHAX® cameras is a faithful observer for microscopy applications in the LifeScience & Medical, MaterialScience & Manufacturing and Education galaxies. The infinite number of applications, make different demands on the characteristic of a microscope camera.
The main microscope camera properties are sensor size, sensitivity, dynamic range, frame rate, resolution, monochrome or color, cooling or non-cooling, active or non-active objects.

A further decision criterion for a microscope camera is the contrast technique -
Bright-field (BF),
Darkfield (DF),
Differential interference contrast (DIC),
Polarization (Pol) or
Fluorescence microscopy.
Find the most suitable JENOPTIK GRYPHAX® microscope camera for your specific microscope system and application:
NEW! "Cameras compare":
Quickly find the performance parameter differences of the JENOPTIK GRYPHAX® cameras!
JENOPTIK GRYPHAX® - Back illuminated color cameras
JENOPTIK GRYPHAX® - Back illuminated monochrome cameras
JENOPTIK GRYPHAX® - Software, tutorial, documentation & application
explore your micro universe
Benefits
High image quality: Professional Jenoptik image quality, based on real measured colors by use of color-co-site sampling & microscanning, Perfect color reproduction by use of spectrally measured sensors.
Versatility: Cross-platform compatible for WIN, MAC & Linux, Identical GUI across WIN, MAC & Linux platform, Suitable for all microscope brands. Free SDK available, Twain, Direct X® and 3rd party software support.
Ease of use: User-friendly and intuitive microscope camera software, Optimized workflows, Live-image optimized, all features in real time, all the time, Time-saving and easy installation.
Stability: USB 3.0 camera interface, Secure investment: long-lasting & reliable hardware, Secure investment: long-term software support & operating system compatibility.
Fields of Application
Life & medical science: Pathology, Cell biology, Oncology, Neuroscience, Entomology, Plant Biology, Dentistry, Fluorescence, Cell culture, Ophthalmology, and more…
Material science: Geology & environmental science, Sample preparation, Art conservation and natural resource science, and more…
Industry & manufacturing: Medical device production, Automotive & transportation, Quality control, Metals & machine engineering, Watch making industry, Semiconductor & microelectronics, Manufacturing, and more…
Education: Life science, Earth science, Material science Forensic.
International distributors: